It's rolled around to that time again where the Christmas tree goes up, lights around the house and the shopping period commences for the ultimate holiday season of them all. It's Christmas! Netflix has had an incredible year and has a ton of Christmas films and TV shows to boot so you shouldn't be left out if you're wanting to get a Christmas fix. In this list we're going to be going through the top 10 Christmas movies for 2013 in the United States.
10. White Christmas (1954)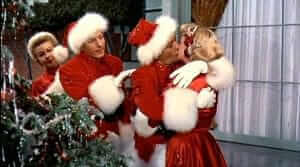 Starting off at number 10 is Christmas classic and the oldest movie on this list with White Christmas. You might remember this as it was released all the way back in 1954. It's a musical movie starring Bing Crosby, Danny Kaye and Rosemary Clooney. It's about a song and dance team who travel around singing Christmas songs. In terms of the box office it managed to pull in $12 million which in todays market means that's inflated to around $102 million!
Watch White Christmas on Netflix >
9. A Christmas Carol (1994)

Based on the very successful book from Charles Dicken's story which doesn't ever seem to go away particularly after a brand new Muppets version. This animation version considered to be one of the best is a 1994 movie which unfortunately was only 48 minutes long but it's still a Christmas story. It's about Ebenezer Scrooge as he is considered to be a scrooge and is met with the ghost of Christmas past. This cartoon is a great version to watch before watching the newer versions of the classic story. It stars Jeremy Kerridge, Ron Vitalia and is directed by Christopher Gable.
8. Jack Frost (1998)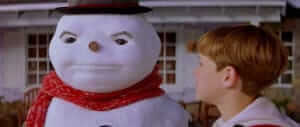 In what's rather a sad story about a boy who lost his father who didn't keep to his promises gets to see his dad for one more time before he melts away forever. The film fell flat at the box office but still is a instant Christmas classic for many kids who have now all grown up. Michael Keaton stars as Jack Frost with Joseph Cross starring as the young Charlie.
7. Santa Baby 2: Christmas Maybe (2009)

In a slightly different tone is Santa Baby 2 : Christmas Maybe from ABC Family. The TV movie first aired December 2009 after the success of the first movie which many people fell in love with. All of the actors from the original reprise their roles including Jenny McCarthy, Lynne Griffin, Jessica Parker Kennedy and Richard Side.
6. National Lampoon's Christmas Vacation (1989)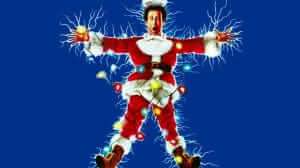 Christmas Classic  Christmas Vacation or known to some is National Lampoon's Christmas Vacation is about the griswold family's plans for a big family Christmas unfortunately doesn't go to plan and in fact turns out to be a bit of a disaster. Chevy Chase plays Clark, Beverly D'Angelo plays Ellen and Juliette Lewis plays Audrey.
5. The Nightmare Before Christmas (1993)
Jack Skellington who is the king of Halloweentown discovers Christmas Town and doesn't quite get to grips with the concept of Christmas. In what mixes Halloween and Christmas together it all comes from the mind of Tim Burton. You may have heard of Tim Burtons work from movies such as Alice in Wonderland and Edward Scissorhands.
4. Jingle all the Way (1996)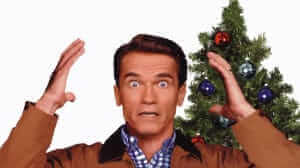 Arnold Schwarzenegger stars in Jingle All the Way which is a 1996 movie which has Christmas firmly set in its sights in which the father who's played by Arnold is deciding dream the impossible to get a turbo man action figure for his son before it's way too late.
3. Love Actually (2003)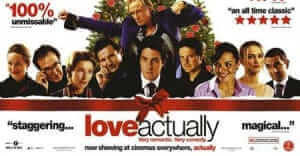 With a high rating of 7.7 this absolutely star studded movie called Love Actually takes place on Christmas eve in London. Want to know who's in this movie here's the list:
Bill Nighy,  Gregor Fisher, Rory MacGregor, Colin Firth, Sienna Guillory, Liam Neeson, Emma Thompson, Lulu Popplewell, Kirs Marshall, Heike Makatsch, Martin Freeman, Joanna Page, Andrew Lincoln, Keira Knightley and so so many more.
2. Saving Santa (2013)

At the North Pole, Bernard, a low-ranking elf, dreams of joining Santa's elite team of innovators. When the location of Santa's workshop is accidentally revealed, Santa and Christmas are in jeopardy. Can Bernard rescue Santa in time for Christmas? This new movie is brand new to Netflix this year and from what we can see is completely exclusive. It's not very good but kids will love it.
1. The Polar Express (2004)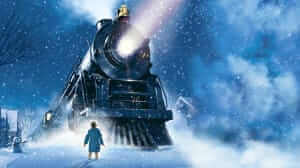 The 2004 hit comes in at our number 1 Christmas movie not because it's probably one of the best animated films we've seen here at What's on Netflix but because it's such a great story with a great cast too…
Most importantly have a Merry Christmas and happy Netflixing!