Here it is, slightly delayed, but it's here. Your official list of titles heading to Netflix in the US through August 2015. As always, check back to What's on Netflix on a daily basis as this title list will surely grow with the daily additions. If you're looking only for the Netflix Originals heading to Netflix in August 2015 then you might want to check out the post we did last week. Meanwhile, onwards with August's new additions.
August 2015 Highlights
TV Series
This month's new TV series aren't the best but there's a few treats hidden here. The first of our picks is Doctor Who, season 8 which see's Peter Capaldi takeover the role of the Doctor from Matt Smith. This will be the forth reincarnation of the doctor since the new set of seasons began and he had very big shoes to fill. Luckily, his first season was brilliant as he battled against familiar and new enemies. You can watch season 8 of Doctor Who on Netflix US from August the 8th.
Once Upon A Time will also be getting a season update towards the end of the month on August the 28th. In case you're not familiar with this series then allow us to fill you in with the basic details. Imagine every old Disney movie in the real world. If that concept isn't enough for you then you're probably not going to want to watch it. It's a great series full of special effects, great use of the source material and a fantastic but most importantly believable cast too.
Movies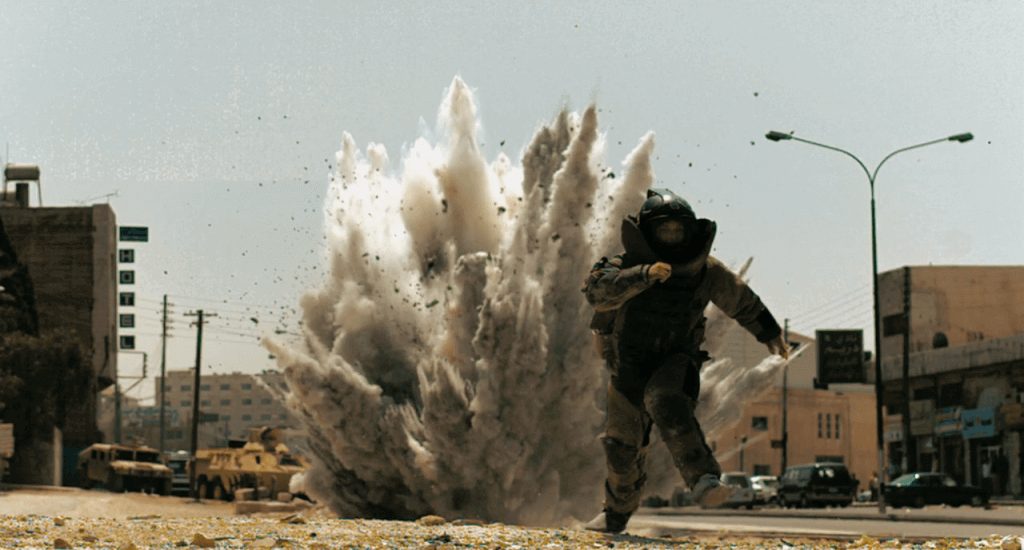 Firing it's way onto Netflix on the first of the month is the fantastic and tense action movie, The Hurt Locker. Starring two of the Avenger stars Jeremy Renner and Anthony Mackie it follows a three-man bomb squad in the Iraq War and their tense and often frustrating missions during that time.
Our other movie highlight coming up in August is Alex of Venice. The chances are you've probably never heard of this movie as it was mostly snubbed by the media last year, but it's well worth a watch. After Alex is suddenly dumped by her stay at home husband she's been forced to reinvent herself. Juggling her child and getting back into the dating world is a bit out of Alex's control and it's her battle to make it all happen.
Complete List
August 1st
Alvin and the Chipmunks Meet Frankenstein (1999)
Asylum (2005)
Back in Time/Cong Cong Na Nian (2014)
Beneath the Helmet (2014)
Breakup Buddies/Xin Hau Lu Fang (2014)
Bride and Prejudice (2004)
Casting By (2012)
The Code: Season 1 (2014 series)
Dancing on the Edge: Season 1 (2013 Series)
Daniel Tiger's Neighborhood: Season 2 (2012 series)
Dear Frankie (2004)
Dogs on the Inside (2014)
Electric Slide (2014)
Enemy at the Gates (2001)
Flex is Kings (2013)
The Golden Era/Huang Jin Shi Dai (2014)
The Hurt Locker (2008)
The Living (2014)
Lost and Love/Shi Gu (2015)
Masha and the Bear: Season 1 (2009 Series)
The Mind of a Chef: Season 3 (2012 series)
November Rule (2015)
Odd Squad: Season 1 (2014 series)
Outcast (2014)
Pants on Fire (2014)
Reading Rainbow: Volume 1 (1983 series)
Russell Brand: End the Drugs War (2014)
Russell Brand: From Addiction to Recovery (2012)
Somewhere Only We Know/You yi ge di fang zhi you wo men zhi dao (2015)
Sorority Row (2009)
Tyler Perry's Meet the Browns (2008)
Utopia: Season 1 (2013 series)
Vexed: Seasons 1­ & 2 (2010 series)
War (2007)
Wing Commander (1999)
August 3rd
Chronic­Con, Episode 420: A New Dope (2015)
August 4th
Wyrmwood: Road of the Dead (2015)
August 5th
August 6th
Kill Me Three Times (2014)
My Amityville Horror (2012)
The Look of Love (2013)
Welcome to Me (2014)
August 7th
Club de Cuervos: Season 1 (2015 series)
Motivation 2: The Chris Cole Story (2015)
Project Mc2 (2015)
Transporter: The Series: Season 2 (2012 series)
August 8th
Doctor Who: Season 8 (2005 series)
August 11th
Fred: The Movie (2010)
Fred 2: Night of the Living Fred (2011)
Fred 3: Camp Fred (2012)
Two Days, One Night (2014)
August 12th
For a Good Time, Call… (2012)
Leap Year (2010)
The Woman in Black 2: Angel of Death (2014)
August 14th
DinoTrux
Ever After High Way too Wonderland (Season 3)
Ship of Theseus (2012)
August 15th
August 16th
Being Flynn (2012)
Pariah (2011)
Seeking a Friend for the End of the World (2012)
August 17th
August 19th
Jerk Theory (2009)
Real Husbands of Hollywood: Season 3 (2013 series)
August 20th
30 for 30: Angry Sky (2015)
As Cool As I Am (2013)
Strange Empire: Season 1 (2014 series)
August 21st
Grantham & Rose (2014)
Transcend (2014)
August 22nd
August 23rd
Girl Meets World: Season 1
August 25th
Law & Order: Special Victims Unit: The Sixteenth Year
Limited Partnership (2014)
October Gale (2014)
The Kidnapping of Michel Houellebecq (2014)
August 27th
Byzantium (2012)
Survivor (2015)
White God (2014)
August 28th
Inspector Gadget: Season 2 (2015 series)
Narcos: Season 1
Once Upon a Time: Season 4 (2011 series)
Revenge: Season 4 (2011 series)
This Is Life with Lisa Ling: Season 1
August 29th
August 30th
Muffin Top: A Love Story (2014)