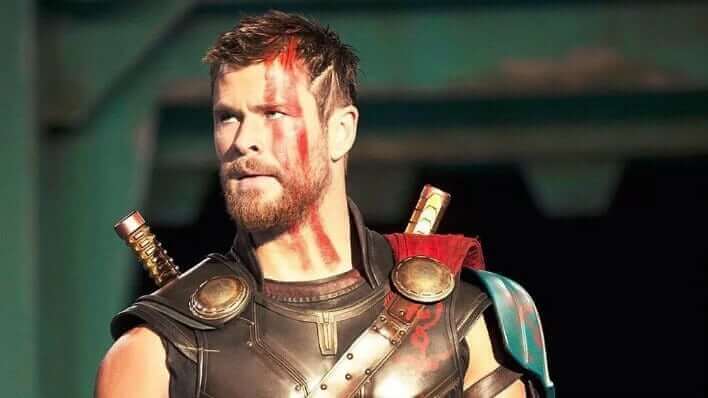 You're going to love the new additions to Netflix this week.
Happy Sunday! While you're soaking up the last bit of the weekend, why not think ahead to some of the things you have to look forward to this week on Netflix? This week brings some highly anticipated titles that should make you very happy. From early releases and long-awaited series continuations to Netflix Originals, there is something for everyone.
Below is a look ahead at some highlights of the titles in store for you this week. For a full recap of the month see our list of June titles. Looking for more watching suggestions? Check out our Friday list with highlights from this past week.
Article Continues Below...
---
Marvel Studios' Thor: Ragnarok 
Disney Early Release
Arrives June 5th
Thor is imprisoned on the other side of the universe without his mighty hammer and finds himself in a race against time to get back to Asgard to stop Ragnarok—the destruction of his homeworld and the end of Asgardian civilization.
---
The Night Shift (Season 4)
Arriving June 6th
A night-shift doctor at San Antonio Memorial, T.C. Callahan struggles to find the balance between saving lives and the hard reality of running a hospital.
---
Alex Strangelove 
Netflix Original Movie
Arrives June 8th
A high school senior plans on losing his virginity to his girlfriend. Things get complicated when he meets a handsome and charming gay kid from the other side of town who unwittingly sends him on a roller-coaster journey of sexual identity.
Marcella: Season 2 
Netflix Original Series
Arrives June 8th
Marcella Backland left the Metropolitan Police for the sake of her family, only to have her husband leave her. She returns to her job on the murder squad, investigating a case that seems disturbingly familiar to her.
Sense8: The Series Finale 
Netflix Original Series
Arriving June 8th
The long-awaited conclusion to fan-favorite Sense8 is finally here. Here's hoping it's everything you dreamed it would be.
The Staircase 
Netflix Original Series
Arriving June 8th
In 2001, Kathleen Peterson was found dead at the bottom of the stairs in the home she shared with her husband, novelist Michael Peterson. What followed was an incredible case full of twists and turns. Now Netflix is examining the mystery. The 13-part series includes French director Jean-Xavier de Lestrade's original ten episodes, plus three new episodes delving into the almost two-decade-long quest for truth.
---
Wynonna Earp (Season 2)
Arrives June 9th
Based on the graphic novel, Wynonna Earp follows in the footsteps of her great-grandfather Wyatt—taking out the bad guys. The bad guys just happen to be Revenants, the resurrected souls of criminals. It's a supernatural Wild West.
---
Portlandia (Season 8)
Arriving June 10th
Fred Armisen teams with Carrie Brownstein in this sketch-comedy series set in Portland, Oregon, that gently pokes fun at the laid-back Pacific Northwest city and the many eccentric characters that call it home.
---
What are you looking forward to seeing this week? Let us know in the comments!