Netflix Fall 2016 Preview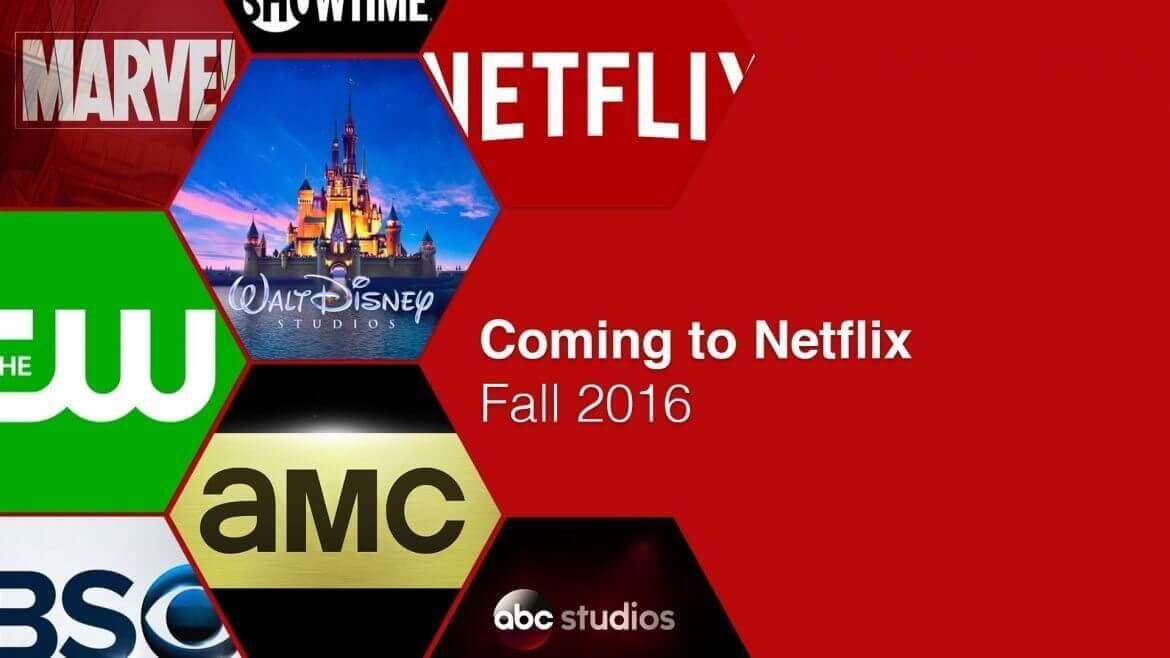 Welcome to you big Netflix fall preview covering everything that's coming soon to Netflix in September, October, November and December of 2016. This preview will include all of the TV series and movies coming to Netflix. Whether it's movies from the brand new Disney contract that kicks off in September. We'll preview the third party content including content from FOX, AMC, CBS, ABC and The CW to name but a few. Not forgetting, the massive range of Netflix Originals that are scheduled to release over the next few months on the run up to Christmas. 
Given how much we have to cover here, we've separated this article into multiple sections for your convenience. Get your streaming socks on and let's see what's heading our way in the fall of 2016!