Netflix UK Preview for January 2015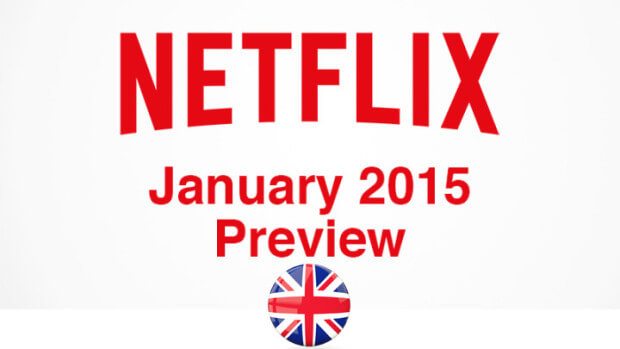 Thanks to the handy work of a great Facebook page they've managed to help compile a list of what's coming to Netflix if you're a UK user for January 2015 which is only a few days away now at the time of writing.
This month see's alot of new TV series which have been long awaited included the final season of The Office which see's the departure of the US adaptation of the original BBC series sharing the same name.  Anime fans will be happy too with season 2 of Yi-Gi-Oh being added as well as a new season of Black Butler and the first season of Attack on Titan.
January 1st
Misfits (Series 5)
Sons of Anarchy (Season 6)

90210 (Season 4)

The Tomorrow People (Season 1)

Pretty Little Liars (Seasons 1 – 5)

Educating Yorkshire

Vampire Knight (seasons 1 & 2)

Death Note (Season 1)


Yu-Gi-Oh! (Season 2)
January 2nd
Black Butler (Season 2)
Attack on Titan (Season 1)
Blue Exorcist (Season 1)
Psycho-Pass (Season 1)
High School of the Dead (Season 1)
January 5th
The Office (US) (Season 9)
January 16th
The Adventures of Puss in Boots (Netflix Original series) (Season 1)
January 18th
January 30th