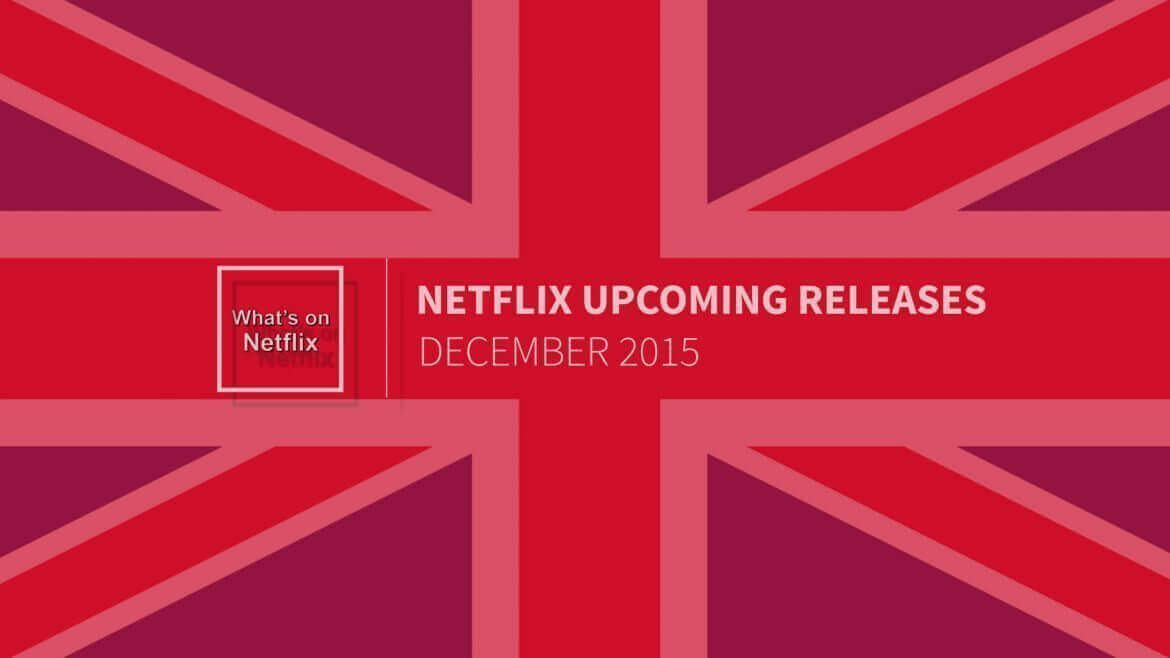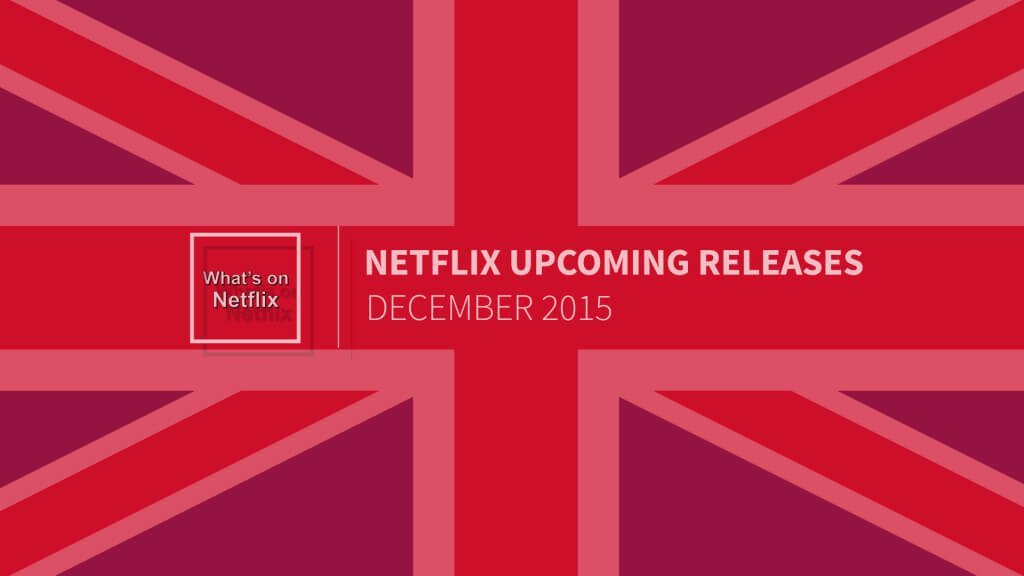 If you're in England, Scotland, Wales or Northern Ireland then listen up as this is your preview as to what movies and TV series are coming to Netflix in December 2015. If you're a little lost then you're probably looking for the US December 2015 Netflix Releases. We don't often do coming soon lists for the UK as there usually isn't much to talk about but December looks to be particularly good for British Netflix streamers because of the amount of awesome movies heading to the service.
Highlights
TV Series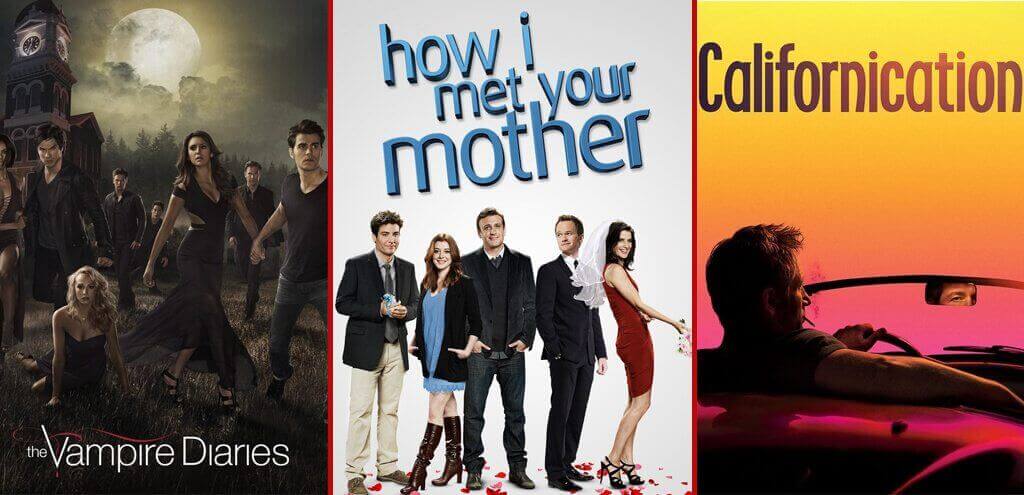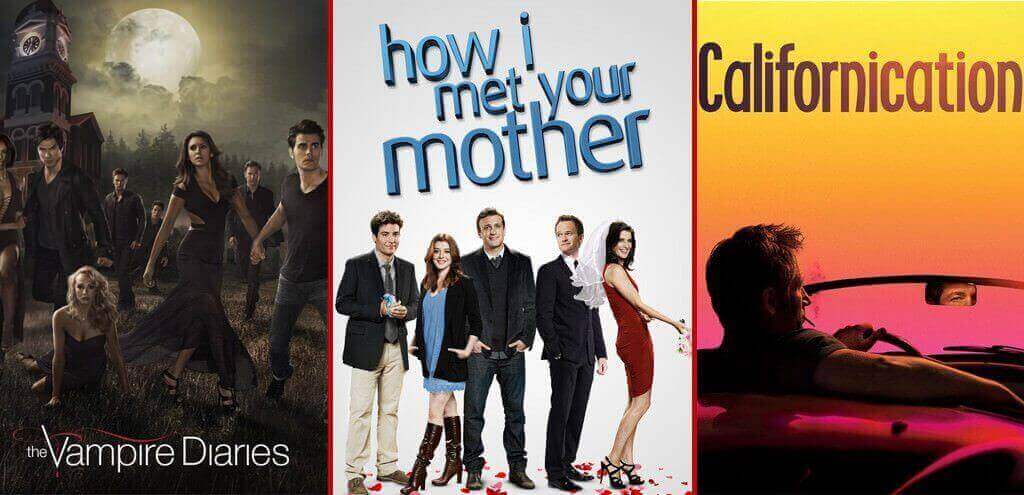 December will see the release of updates to shows that Americans have had for a while now but will be a welcome addition to fans in the UK. Kicking off is the CW's update one of their biggest IP's The Vampire Diaries. Season 6 of the show will land on Netflix UK from the first of the month and will allow you to keep up to date with your favorite ass-kicking Vampires.
Article Continues Below...
Brand new to Netflix UK this month is the entire collection of How I Met Your Mother giving you an awesome binge through the winter holiday. The comedy sitcom is about one man retelling the story to his kids of how he came to meet their mother. Sticking with the comedy genre we'll be getting a double dose of Californication with the final two seasons of the show heading to the service on December 15th.
Movies

As Christmas is just around the corner Netflix is going to be sprinkling in some Christmas movies into its December 2015 and two of our favorites include the animation movie Arthur Christmas and the TV movie special A Royal Christmas.
We'll also be getting Steve Martin's The Pink Panther along with its sequel mid-December which is the modernisation of the classic detective infamous with the pink panther. Steve Martin is hilarious and is worth of a watch. We'll also be getting the complete collection of The Butterfly Effect but most fans will tell you just to watch the first one and be done with it. We'll also be getting the 2014 movie Jack Ryan : Shadow Recruit which stars Chris Pine playing the famous role of a Tom Clancy agent called Jack Ryan.
Complete List of Titles Heading To Netflix UK in December 2015
December 1st
A Royal Christmas (TV movie – 2014)

A Woman Like Me (2015)

Atelier (Season 1)
Big Ballet (Season 1)
Christmas Wedding Baby (2014)
Crescendo! The Power of Music (2014)
Ella the Elephant (Season 1)
Enemies Closer (2013)
Gary: Tank Commander (Season 2)
Gary: Tank Commander (Season 3)
Good Kill (2014)
Grojband (Season 1)

Hot Tub Time Machine 2 (2015)

I Am Big Bird: The Caroll Spinney Story (2014)
I'm Brent Morin (2015)
Lego DC Comics: Batman Be-Leaguered (TV movie – 2014)
Lost River (2014)
Max Steel (Season 1)
Men at Work (1990)
No Way Out (1987)

On Angel Wings (BBC Short)

Particle Fever (2013)
Pocketful of Miracles (1961)
Real Rob (Season 1)
The Chosen (2015)
The Town That Dreaded Sundown (2014)
The Vampire Diaries (Season 6)
The Watchmaker's Apprentice (2015)
Walk of Shame (2014)
Wild Card (2015)
December 2nd
Firehouse Dog (2007)
Meet Dave (2008)
What Happens in Vegas (2008)
December 3rd
How I Met Your Mother (Seasons 1-8)
December 4th
A Very Murray Christmas (2015)
Mr. Magorium's Wonder Emporium (2007)
Outpost: Black Sun (2012)
Precious: Based on the Novel Push by Sapphire (2009)
Push (2009)
Still Alice (2015)
The Butterfly Effect (2004)
The Butterfly Effect 2 (20060
The Butterfly Effect 3: Revelations (2009)
The Passion of the Christ (2004)
Transporter 3 (2008)
We Were Soldiers (2002)
What Women Want (2000)
December 5th
December 7th
Oldboy (2013)
Vice (2015)
December 8th
December 9th
Beltracchi: Die Kunst der Fälschung (2014)
Kung Pow: Enter the Fist (2002)
December 10th
December 11th
The Adventures of Puss in Boots (Season 2)
Kaanchi (2014)
The Ridiculous 6 (2015)
December 12th
Paranormal Activity: The Marked Ones (2014)
December 14th
Addicted (2014)
Moshi Monsters: The Movie (2013)
December 15th
Burnistoun (Season 1)
Californication (Season 6 – 7)
Empty (Season 1)
Josie and the Pussycats (2001)
Khartoum (1966)
Limmy's Show! (Season 1)
On the Beach (1959)

Rab C. Nesbitt (Season 6 – 8)

The Monster of Mangatiti (2015)
X+Y (2014)
December 16th
Big Fish (2003)
Happy Endings (Season 1-3)
S

anta Claws (2014)
December 18th
F is for Family (Season 1)

Glitter Force (Season 1)

Making A Murderer (Season 1)
Mike Epps: Don't Take It Personal (2015)
December 19th
Arthur Christmas (2011)
One Direction: This Is Us (2013)
December 20th
Comet (2014)
The Canyons (2013)
December 21st
Haywire (2011)
Mommy (2014)
The Pink Panther (2006)

The Pink Panther 2 (2009)
December 22nd
Field of Lost Shoes (2014)
October Gale (2014)
December 23rd
How She Move (2007)
Jennifer 8 (1992)
Jimmy Goes to Nollywood (2015)
Sleuth (1972)
The Fighting Seabees (1944)
Twisted (Season 1 – 2)
December 24th
Dawn of the Croods (Season 1)
December 25th
The Hero of Color City (2014)
December 26th
Jack Ryan: Shadow Recruit (2014)
December 28th
All Is Lost (2013)
Breaking at the Edge (2013)
The Last of Robin Hood (2013)
December 31st
A Little Chaos (2014)
A Royal Night Out (2015)
Accidental Love (2015)
After the Ball (2015)
Bolts and Blip (Season 1)
Boychoir (2014)
Danger Mouse (Season 4 – 10)
Dear White People​ (2014)
Good People (2014)
La French / The Connection (2014)
Manhattan Romance (2015)
Monsters: Dark Continent (2014)
Moomins on the Riviera (2014)
Phantom Halo (2014)
Queen and Country (2014)
Ride (2014)
She's Funny That Way (2014)
Slow West (2015)
Survivor (2014)
The Bag Man (2014)
Vendetta (2013)