It's going to be a great week of Netflix releases with plenty of new movies and TV series as we cross into February. Here's your Netflix schedule for the next 7 days on Netflix from January 28th to February 3rd. 
This week will include February 1st which means plenty of new additions to Netflix across the world. While we'll cover a good portion here, you'll want to check out the full list on our February 2019 preview.
More importantly, three more Disney additions are on the way this week.
---
Gabriel "Fluffy" Iglesias: One Show Fits All 
Netflix Original Stand-up
Release Date: January 29th
Gabriel has produced a slew of Netflix Original standup content already but is back for his first in 2019 with his new show: One Show Fits All.
This special will include plenty of celebrity impressions, jokes about his family, an encounter with Snoop Dogg and an overzealous fan.
---
Marvel Studios' Ant-Man and the Wasp (2018)
Disney Exclusive
Release Date: January 29th
It's hard to believe that this is the most recent Marvel movie released with only Spider-man: Into The Spiderverse coming out in the winter of 2018. This will also be the final Marvel movie to join Netflix after Infinity War joined in December.
This is the second solo outing for Scott Lange who is still dealing with the consequences from Civil War but is once again having his life run upside when he comes across a new ghost-like villain.
---
Pixar's The Incredibles 2 (2018)
Disney Exclusive
Release Date: January 30th
It was a tantalizing wait for everyone looking for a sequel to The Incredibles and if you didn't venture out to the cinemas you've had another long wait for it to come to Netflix.
The second movie saw the return of the Parr family who after dealing with Syndrome had to deal with the Underminer.
---
American Pie, American Pie 2 & American Wedding
Release Date: February 1st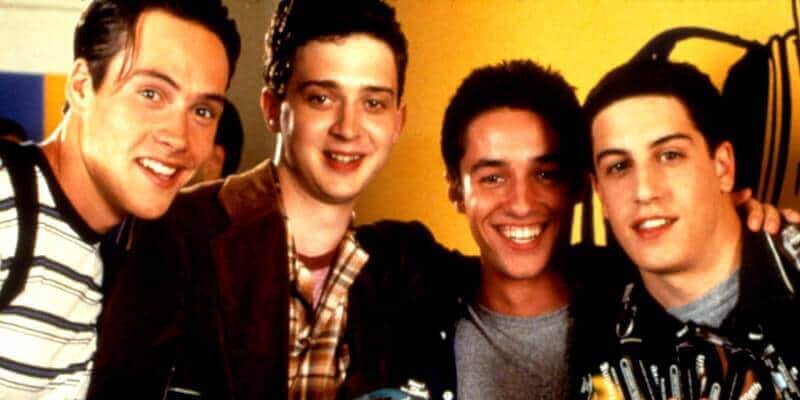 This week we'll see the first three major American Pie movies drop on Netflix. That means Netflix will now have almost all of the American Pie movies streaming come February 1st with only the 2012 Reunion not streaming.
The movies are widely known but in case you haven't heard of them, they are coming-of-age movies featuring four boys who pledge to lose their virginity.
---
Russian Doll (Season 1)
Netflix Original
Release Date: February 1st
Netflix is eyeing up the first of the month for its new comedy series which puts a spin on movies like Groundhog Day and the not so good Naked Netflix released last year.
It stars Natasha Lyonne who you'll know as Nicky from Orange is the New Black and is about her character living the same party again after again.
---
Disney's Beverly Hills Chihuahua (2008)
Release Date: February 3rd
Apart from fantastic animated movies, Disney's lower tier content includes talking animal movies. This 2008 movie takes you to Hollywood to experience life with highly pampered Chihuahuas.
It stars Jamie Curtis, Piper Perabo, Drew Barrymore, and Andy Garcia. As the trailer correctly points out, this is the best Chihuahua movie of all time.
Also coming to Netflix this week on February 1st
About a Boy (2002)
As Good as It Gets (1997)
Billy Elliot (2000)
Dear Ex Netflix Original Movie
Final Destination (2000)
Free Rein: Valentine's Day Netflix Original Special
Hairspray (2007)
Hostel (2005)
Jaws (1975)
Jaws 2 (1978)
Jaws 3 (1983)
Jaws: The Revenge (1987)
Personal Shopper (2016)
Pretty in Pink (1986)
Siempre bruja Netflix Original Series
The Edge of Seventeen (2016)
True: Happy Hearts Day Netflix Original Special
Velvet Buzzsaw Netflix Original Movie
Let us know in the comments below what you're looking forward to dropping this week.