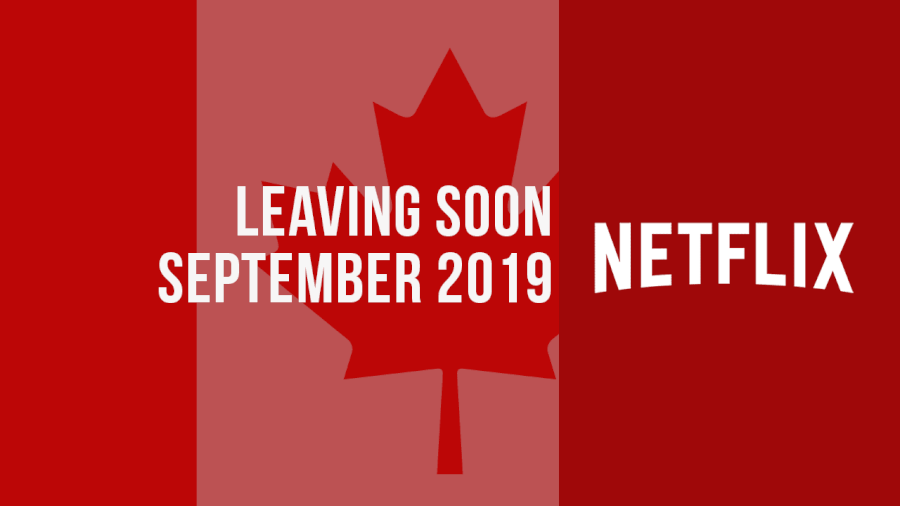 As we reach another month we reach another round of titles scheduled to leave Netflix Canada in September. Hopefully not to many of your favorite titles will be leaving Netflix Canada but let's take a look a look at all the titles scheduled to leave Netflix Canada in August 2019.
Not many titles have been announced to leave thus far but some K-Drama fans will be sad to see Strong Woman Do Bong-soon leave Netflix Canada.
We also kept track of all the titles that left Netflix Canada in August 2019.
Article Continues Below...
Note: This article is ongoing and therefore doesn't represent the full list. New titles get announced for removal roughly 30 days beforehand plus an additional list is provided by Netflix towards the end of the proceeding month.
---
What's Leaving Netflix Canada September 1st:
5 to 7 (2014)
99 (2009)
A River Below (2017)
Again Kasargod Khader Bai (2010)
Annayum Rasoolum (2013)
Asterix: The Mansion of the Gods (2014)
Baby Animals in the Wild: 1 Season
Behind Closed Doors (2016)
Berserk: The Golden Age Arc II – The Battle for Doldrey
Berserk: The Golden Age Arc III – The Advent (2013)
Black Sea (2015)
Blue Thunder (1983)
Borderline Murder (2011)
Brigsby Bear (2017)
Burn, Burn, Burn (2015)
 Can't Run From Love: 1 Season
Christmas Cracker (2015)
City 40 (2016)
Cosmodrome (2008)
Deconstructing Dani Garcia (2015)
Doc Martin (2001)
Doc Martin and the Legend of the Cloutie (2003)
Emergency Down Under: 1 Season
Enough (2002)
Everybody Loves Somebody (2017)
Eye Witness: 1 Season
Gbomo Gbomo Express (2015)
Get the Gringo (2012)
God's Not Dead (2014)
Happy (2011)
Haram (2015)
Hector (2015)
Hitler of the Andes (2003)
India's Frontier Railways: 1 Season
Inuyasha the Movie: Fire on Mystic Island (2004)
Inuyasha the Movie: Swords of an Honorable Ruler (2003)
Inuyasha: Affections Touching Across Time (2001)
Inuyasha the Movie 2: The Castle Beyond the Looking Glass (2002)
Invasion (1897)
ISIS: Women Unveiled (2016)
Just One of the Guys (1985)
Keepers of the Game (2016)
Knocking on Heaven's Door (2011)
Legend (2015)
Live and Let Live (2013)
Lunch Time Heroes (2015)
Magic of Houdini  (2014)
Mexico Barbaro (2014)
Miss Lovely (2012)
My Son the Jihadi (2015)
Naruto Shippuden: Blood Prison (2011)
Naruto Shippuden the Movie: The Will of Fire (2009)
Naruto Shippuden: The Movie: The Lost Tower (2010)
Naruto the Movie 2: Legen of the Stone Gelel (2005)
Naruto the Movie 3: Guardians of the Crescent Moon Kingdom (2006)
Naruto the Movie: Ninja Clash in the Land of Snow (2004)
Neighbors 2: Sorority Rising (2016)
Nothing in Return (2015)
Out of Luck (2015)
Past Life (2016)
Prisoner Zero: 1 Season
The Spy Who Went Into the Cold (2013)
Stalkers Who Kill: 1 Season
Teesri Aankh (2006)
The Duplex (2015)
The Great Canadian Toy Story (2014)
The Man Who Killed Richard III (2015)
The Notebook (2004)
The Punisher (2004)
The Quick and the Dead (1995)
The Sweetheart (2018)
The Wheelchair President: 1 Season
The Woman with No Face (2015)
Time Lapse (2014)
Trainer! (2013)
Very British Problems: 2 Seasons
When Love Happens (2014)
Wild Tales (2014)
YooHoo & Friends: 2 Seasons
---
What's Leaving Netflix Canada September 2nd:
Backcountry (2014)
Bitcoin Heist (2016)
Father's Chair (2012)
I Am Not Madame Bovary (2016)
Savage Dog (2017)
Undercover Brother (2002)
Unforgettable (2017)
---
What's Leaving Netflix Canada September 9th:
Chasing Perfection: 1 Season
Hardliners: 1 Season
Testing the Menu: 1 Season
True Crime: 1 Season
---
What's Leaving Netflix Canada September 15th:
Drug Wars: 1 Season
Listen to Love: 1 Season
Mischievous Kiss: 1 Season
Mischievous Kiss 2: 1 Season
Strong Girl Bong-soon: 1 Season
---
What's Leaving Netflix Canada September 16th:
Mumbai Railway: 1 Season
Super Genius: 1 Season
---
Which titles will you be sad to see leave Netflix? Let us know in the comments below!