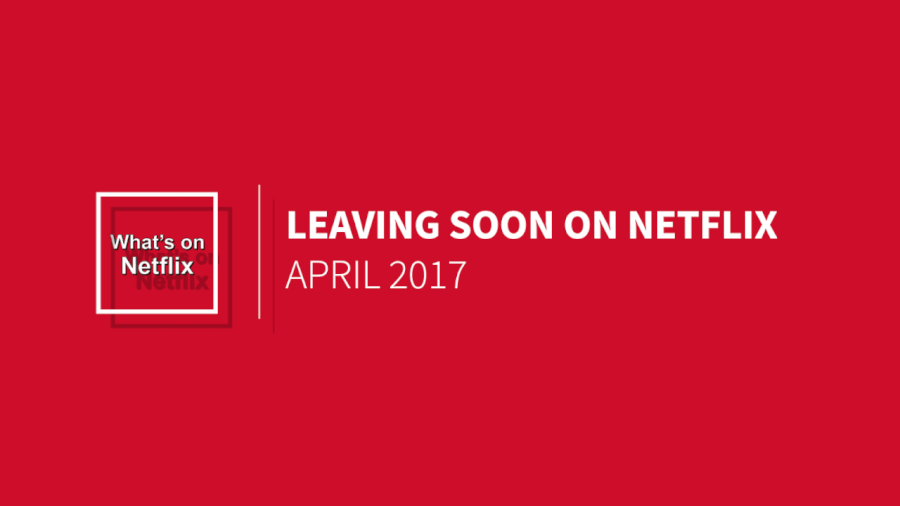 Welcome to your first and most up-to-date look as to what's set to leave Netflix US in April 2017.
Just a quick review of the past few months. We've seen a bunch of BBC content removed as well as a lot of NBC series too so hopefully Netflix will be easing up the removals as the months continue.
Looking ahead right now, it looks as though a few massive shows, mainly from FOX are scheduled to be removed. The remaining BBC shows are up for renewal once again, we have no idea what Netflix is doing with these they've been scheduled for removal since January 2017.
Article Continues Below...
The X-Files, House M.D, Buffy The Vampire Slayer and Firefly are all scheduled to be removed on April 1st. This is among the many Fox titles scheduled to leave the service, many after 5 years of streaming on Netflix.
Just a reminder as to how this page works, we usually get word of titles leaving the service around 30 days before they're due to expire. These are unconfirmed and purely just reporting a date. In some cases, they're simply up for renewal and Netflix then renews. We then get an official update from Netflix normally in the last week of the month. Plus, we'll then report of any other titles that also make their way out on a daily basis throughout April.
April 1st
12 Days of Terror (2004)
18 cigarrillos y medio (2010)
3 Women (1977)
The 300 Spartans (1962)
A Cool, Dry Place (1988)
A Drummer's Dream (2010)
Affluenza (2014)
A Field Full of Secrets (2014)
The Agony and the Ecstasy (1965)
Ally McBeal (5 Seasons)
Amadeus (1984)
A Life Less Ordinary (1997)
Angel (5 Seasons)
Approaching the Elephant (2014)
Barbershop 2: Back in Business (2004)
Bachelor Party 2: The Last Temptation (2007)
Best Laid Plans (1999)
Better Off Ted (Season 1)
Boogie Nights (1997)
Bones (First four seasons)
The Buccaneers (1 Season)
Buffy the Vampire Slayer (7 Seasons)
Caddyshack (1980)
Campaign of Hate: Russia and Gay Propaganda (2014)
Charlie and the Chocolate Factory (2005)
Chasing Amy (1997)
Chaplin (1992)
Children of the Corn: Genesis (2011)
The Chronicles of Narnia: The Lion, The Witch and The Wardrobe (2005)
Cephalopod (2010)
Cleopatra (1963)
Cochochi (2007)
Coldwater (2013)
Cuatro lunas (2014)
Cut Snake (2014)
Dollhouse (Season 1)
Don't Bother to Knock (1952)
El informe Toledo (2009)
Empire State (2012)
Encino Man (1992)
The Escapist (2008)
Eureka (2011)
Fair Tale: A True Story (1997)
The Falls (2012)
Ferris Bueller's Day Off (1986)
Firefly (All Seasons)
Five Minutes to Heaven (2009)
Flutter (2014)
The French Connection II (1975)
Fright Night 2 (2013)
From Dusk Till Dawn (1996)
Girl Eats World (1 Season)
The Graduate (1967)
Grease: Live (2016)
Hellraiser: Revelations (2011)
Hotline (2014)
House, M.D. (8 Seasons)
I Ought to Be in Pictures (1982)
Jay and Silent Bob Strike Back (2001)
Jewel in the Crown (1 Season)
Joyride 3: Roadkill (2014)
Killer Legends (2014)
The Lady in Number 6: Music Saved My Life (2013)
The Legend of Bagger Vance (2000)
Lie to Me (All Seasons)
Menace II Society (1993)
Resident Evil: Extinction (2007)
Rosewell (3 Seasons)
Snow Day (2000)
Stomp the Yard (2007)
Superman II (1980)
Superman III (1983)
Superman IV: The Quest for Peace (1987)
Superman Returns (2006)
Superman: The Movie (1978)
The Agony and the Ecstasy (1965)
The Boys from Brazil (1978)
The Escapist (2008)
The Princess Bride (1987)
The Riches: Seasons 1 – 2
The Usual Suspects (1995)
The X-Files (9 Seasons)
Vanilla Sky (2001)
April 2nd
Bo on the Go! – 1 Season
Bones (Seasons 1-4)
Franny's Feet – 1 Season
Moto 6: The Movie (2014)
Netflix Live Canceled (2017)
Sabrina's Secret Life – 1 Season
The Sheik (2014)
April 3rd
Collateral Damage (2003)
The Circle (2017)
La Casa de al Lado – 1 Season
The Last Days on Mars (2003)
Nfinity Champions League Cheerleading Events (2014)
April 5th
The Secret of Kells (2009)
April 6th
El Cuerpo del Deseo – 1 Season
Mostly Sunny (2016)
Netflix Live (2017)
Yamala Pagla Deewana (2011)
April 7th
April 9th
Hero (2002)
Flor Salvaje – 1 Season
April 10th
The Awakening (2013)
Beyond Outrage (2014)
Broken (2013)
Burning Bridges (2014)
Confusion Na Wa (2013)
D.L. Hughley: Reset (2012)
Finding Mercy (2013)
Flower Girl (2013)
Forgetting June (2013)
Keeping My Man (2013)
Knocking on Heaven's Door (2014)
Lagos Cougars (2013)
Legit (2 Seasons)
Lies Men Tell (2013)
Mad Couple (2014)
Mad Couple 2 (2014)
Matters Arising (2014)
Onye Ozi (2013)
Sleeping Beauty (2011)
Ties That Bind (2011)
Triple Dog (2010)
April 11th
Bound (2015)
Chesapeake Shores (1 Season)
The Dirties (2013)
Hatfields & McCoys (1 Season)
Swelter (2014)
April 12th
The Artist and the Model (2013)
G.B.F. (2013)
Melancholia (2011)
April 14th
The Lazarus Effect (2015)
April 15th
A Fantastic Fear of Everything (2012)
April 16th
American Dad! (Season 6 only)
April 26th
The Nutty Professor 2: Facing the Fear (2008)
April 30th
Under the Tuscan Sun (2003)
The Mirror (2014)
Born to Defense (1986)
The Defender (1994)
Last Updated (03/23/2017)