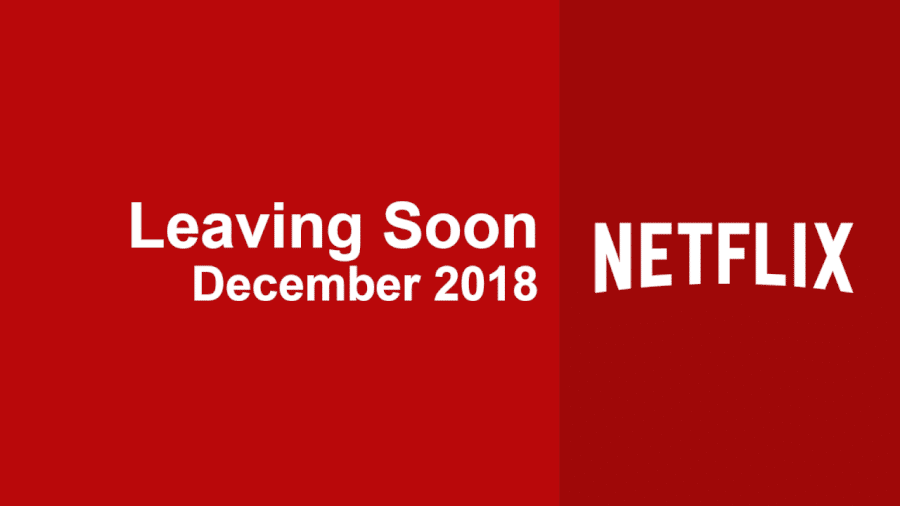 The final month of 2018 will see some major departures from Netflix. Here's a look at everything scheduled to leave Netflix throughout December 2018. 
2018 has seen some big removals and while we'll be summarising the biggest removals in a post in December, we'll just mention a few recent highlights here. Some big anime titles have been teasing us with removals recently like Naruto and Bleach. We've also seen The Killing leave Netflix for some reason recently too.
Two major titles currently scheduled for removal in December are titles from Disney and FX. This includes the beautifully animated and popular Disney hit, Moana. We're also currently seeing that FX's Sons of Anarchy is also scheduled for removal in December.
Article Continues Below...
As a reminder, here's a quick overview of how this post works. Throughout the month we get notified of titles that are scheduled to be removed throughout the month. This is typically 30 days before its due to happen. Towards the end of the month, we'll get an extended list from Netflix. Also, be warned, titles can leave without notice sometimes.
December 1st
Blue Jasmine (2013)
The Covenant (2006)
Cube (1997)
Cube 2: Hypercube (2002)
Cube Zero (2004)
Detective Alice – 1 Season (2015)
The Endless Summer (1966)
Fate/stay night: Unlimited Blade Works (2 Seasons)
The Game (1997)
Great British Menu (Season 7)
Groundhog Day (1993)
Hellbound: Hellraiser II (1988)
Hellraiser (1987)
Jenny's Wedding (2015)
Johnny English Reborn (2011)
Nat Turner: A Troublesome Property (2003)
Nick and Norah's Infinite Playlist (2008)
Righteous Kill (2008)
The Scorpion King 2: Rise of a Warrior (2008)
Sons of Anarchy (7 Seasons)
Spider-Man 3 (2007)
Spy Hard (1996)
Suckers (1 Season)
Swept Under (2015)
Tabloid (2010)
Zoobabu (1 Season)
December 2nd
Magnificent Century (Season 1)
December 5th
Homeland (Iraq Year Zero) (2-Part Movie)
December 15th
Bindi's Bootcamp (Season 1)
Dreamwork's Holiday Classics (Season 1)
Really Me (2 Seasons)
Team Toon (Season 1)
The Moaning of Life (2 Seasons)
Wizards vs. Aliens (3 Seasons)
December 16th
No Second Chance (1 Season)
December 17th
Lockup: Chain Linked (1 Collection)
December 18th
The Honorable Woman (1 Season)
December 20th
Be sure to subscribe to our posts via email to get the weekly updates of what's scheduled to leave.