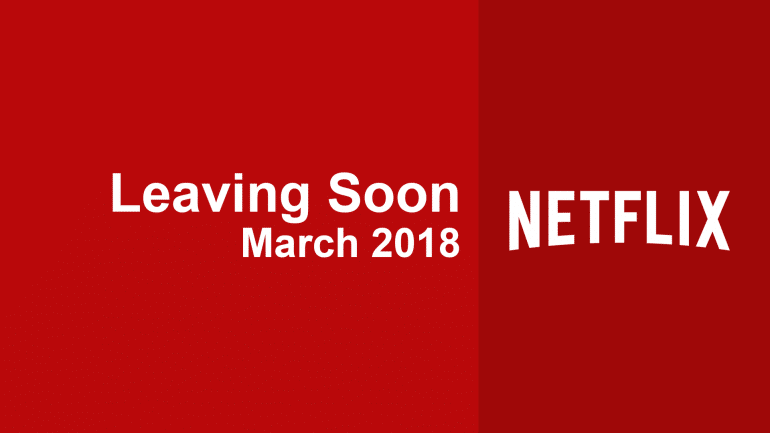 Looking for what's leaving Netflix? Below we'll take a look at every movie, TV series and documentary currently scheduled to leave Netflix in March 2018.
Looking ahead, we don't have too much to worry about leaving Netflix after a rough few months to start 2018. Obviously, we're looking out for FX and Fox titles that are still scheduled to get the axe at some point but beyond that, there's nothing too outrageous leaving.
Disney Channel's Lab Rats is the biggest show so far to be scheduled to leave in March so far.
Just a reminder of how this post works and how expiration dates on Netflix work. We typically get an idea of what's going to be removed around 30 days before it's due to expire. In many cases, the titles we post throughout the month get renewed. Towards the end of the month, Netflix releases an extended list of titles that are also scheduled to be removed.
Complete list of titles leaving Netflix in March
March 1st
Cybercrimes with Ben Hammersley (Season 1)
Dirt Every Day (Season 1)
Epic Drives (Season 1)
Head 2 Head (Season 1)
Hot Rod Unlimited (Season 1)
Ignition (Season 1)
Mouk (Season 1)
NOVA: Treasures of the Earth (Season 1)
Playful Kiss (Season 1)
Roadkill (Season 1)
Ruby's Studio (Season 1)
Skinwalkers: The Navajo Mysteries (Season 1)
March 4th
March 7th
What About Me? (Two shows of same name both have one season)
March 14th
Next month has one of the largest Netflix Original offerings coming so keep an eye out for those. If you've spotted something also expiring, add it to the comments below and we'll update the tracker above.