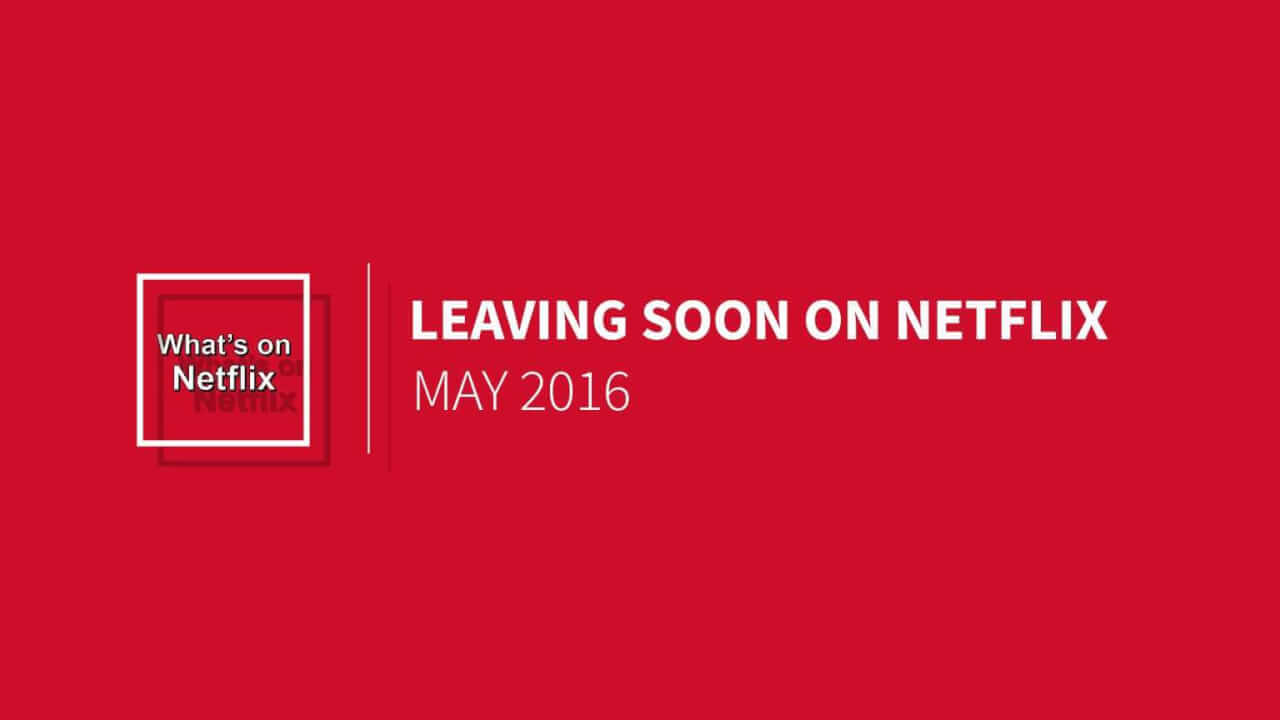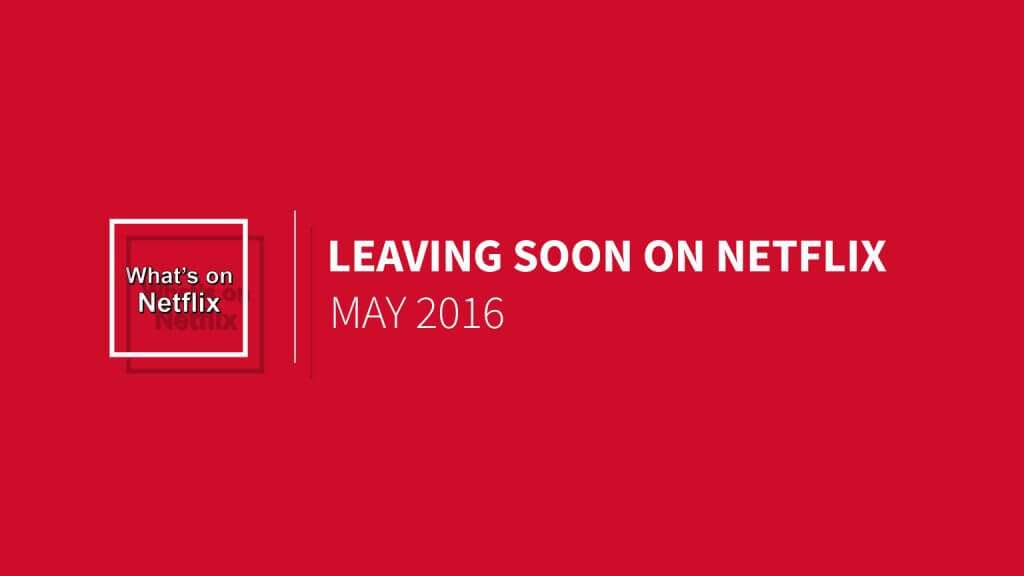 It's been a tough start of the year for Netflix with big titles leaving, whether it was the purge of big budget movies on April 1st, the removal of children's favorites Sesame Street and Curious George or perhaps the Doctor departing on February 1st everyone has been hit by the cuts one way or another.
As May rolls around it's time once again to see what titles are scheduled to depart in the coming month. Yet again, another big title for Netflix scheduled to depart and that is Scrubs. We've gone into detail here about why Scrubs is up for removal and more importantly, why it's likely to be renewed here.
Otherwise, fingers crossed that this list stays to an absolute minimum as more titles leaving Netflix will always cause more upset.
Article Continues Below...
List of Titles Leaving Netflix May 2016
May 1st
100 Bloody Acres (2012)
A Company Man (2012)
The Animatrix (2003)
Anna Karenina (1948)
Author! Author! (1982)
Beware of Mr. Baker (2012)
Bill & Ted's Excellent Adventure (1989)
Bus Stop (1956)
Election (1999)
Encounters at the End of the World (2007)
From the Terrace (1960)
Full Metal Jacket (1987)
The Great Divide (2012)
Harriet the Spy: Blog Wars (2010)
Holiday Engagement (2011)
Kiss of Death (1995)
New World (2013)
Oslo, August 31st (2011)
Ravenous (1999)
Samurai Champloo – 1 Season (2004)
Scooby-Doo (Live Action Movie) (2002)
Terms And Conditions May Apply (2013)
That's What I Am (2011)
Torrente 2: Mission in Marbella, aka Torrente: Mission in Marbella (2001)
Training Day (2001)
Truth or Die (2012)
May 2nd
Scrubs (9 Seasons)
Slightly Single in L.A. (2012)
May 3rd
JFK: The Smoking Gun (2013)
May 4th
May 5th
Computer Chess (2013)
Under The Bombs (2007)
May 6th
May 7th
JFK: A President Betrayed (2013)
May 9th
Cheerful Weather for the Wedding (2012)
Cracks (2009)
Tears of the Sun (2003)
May 10th
May 12th
May 13th
Is the Man Who Is Tall Happy? (2013)
Sing It On (2015)
May 14
The Master of Disguise (2002)
Offender (2012)
May 15th
FX Series – 30 Days (All Seasons)
A Pope For Everyone (2013)
Bratz: BFF: Best Friends Forever (2007)
The Greatest Places: IMAX (1999)
In Her Skin (2009)
Inhale (2010)
Lightning Point (All Seasons)
Maria la del Barrio (1995)
The Quest (1 Season)
Search for the Great Sharks: IMAX (1995)
Tiger Eyes (2012)
May 16th
Blade Runner: Theatrical Cut (1982)
The Last Tycoon (2012)
May 17th
Handy Manny (Disney – All Seasons)
May 18th
Ikki Tousen Great Guardians (2008)
Ikki Tousen: Xtreme Xecutor (2010)
May 19th
May 21st
Struck by Lightning (2012)
May 22nd
Ida (2013)
Stand Off (2012)
May 23rd
May 27th
Escape from Tomorrow (2013)
Run & Jump (2013)
Vanishing of the Bees (2009)
May 28th
May 29th
May 31st
Note : We try to keep this list as up to date as possible. We typically get removals 30 days before they're scheduled to depart and we'll get an even longer list towards the end of the month when Netflix releases the official list of titles departing.