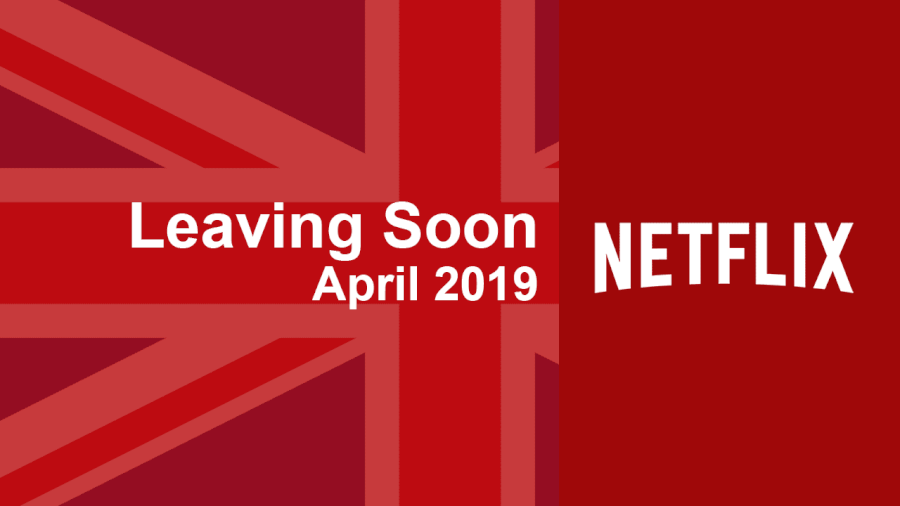 Here is your full list of titles leaving Netflix UK in April 2019. Sadly Netflix can't keep hold of titles indefinitely so we must report all those we must farewell to Netflix UK. This is your ongoing look at what's leaving Netflix in April.
As we approach April we'll ensure to update the list as and when it is relevant. For those now in the know, Netflix commonly lists titles as scheduled to leave when the title is within a 30 day period of doing so. You'll have to be patient as we won't have the full extensive list until the 31st of March and April 1st.
We have one popular title already listed for removal, the hilarious roman-comedy Plebs by ITV. The Plebs of ancient Rome was seen as the free people of Rome and citizens who were not Patricians but these Plebs are damn right stupid. The young men of suburban Rome try their luck with the ladies, struggle to hold down a job and climb the social ladder all the while living in ancient Rome.
Article Continues Below...
We're also currently cataloging the US removals for April which currently includes Star Wars: The Clone Wars and Luther scheduled for removal.
Full List of What's Leaving Netflix UK in April 2019
April 1st
Chronicles of a Champion Golfer (Season 1)
Maria Sharapova: The Point (2017)
Premier League Legends (Season 1)
The Mavericks (Season 1)
April 2nd
April 4th
Alvin and the Chipmunks Meet the Wolfman (2000)
Babe (1995)
Contraband (2012)
Cheech and Chong's Next Movie (1980)
Get Him to the Greek (2010
Ghostbusters 2 (1989)
Hannibal (2001)
Osama Bin Laden: Up Close and Personal (2016)
Red Dragon (2002)
Sixteen Candles (1984)
The Land Before Time (1988)
Walt Before Mickey (2015)
April 5th
April 6th
Criminal Activities (2015)
April 7th
Almost Adults (2016)
Plastic (2014)
April 8th
Dumb and Dumberer: When Harry Met Lloyd (2003)
April 9th
April 10th
An Inconvenient Sequel: Truth to Power (2017)
April 11th
Killing Bono (2011)
Spring Breakers (2012)
April 12th
Chiro (Season 1)
Dr. Strangelove (1964)
Green is Gold (2016)
Magic Mike (2012)
Nocturnal Animals (2016)
Pororo (Season 3-4)
Video Game Highschool (Season 3)
VGHS: The Movie (2012)
The Making of VGHS: The Behind the Scenes Feature Documentary (2012)
April 13th
April 14th
Barbie of Swan Lake (2003)
Barbie in Princess Power (2015)
Echo Park (2014)
Just Like Us (2010)
Monster High 13 Wishes (2013)
Monster High: Frights, Camera, Action! (2014)
Pompidou (Season 1)
People of Tomorrow (Season 1)
Super High Me (2007)
The Games Maker (2014)
Veve (2014)
April 16th
April 17th
What We Did on Our Holiday (2017)
April 18th
Anthony Joshua: The Road to Klitschko (2017)
Oblivion (2018)
April 19th
Fear Dot Com (2002)
Indignation (2016)
Jackie (2016)
Lake Placid (1999)
April 21st
13 Going on 30 (2004)
Brotherly Love (2015)
Country: Portraits of An American Sound (2015)
Entertainment (2015)
April 22nd
Freddy vs. Jason (2003)
We Are Twisted F***ing Sister! (2014)
April 23rd
The Marine 5: Battleground (2017)
April 24th
P (2006)
Mindfulness and Murder (2011)
The Forest (2016)
The Last Executioner
April 25th
The Longest Yard (2005)
Valley Uprising (2014)
April 26th
Escape from L.A (1996)
Happy Birthday to me
My Six Loves (1963)
Nashville (1975)
Red Garters (1954)
S.W.A.T. (2003)
April 27th
A Mighty Heart (2007)
I Am Ali (2014)
April 28th
April 29th
Batman v Superman: Dawn of Justice (2016)
Gun Shy (2017)
Max 2: White House Hero
Pompeii (2014)
Sabra que Hacer Conmigo (2015
Tomorrow, When The War Began (2010)
Wolves (2016)
April 30th
10 Years (2011)
A Life of Its Own: The Truth About Medical Marijuana (2017)
A Matter of Faith (2014)
Alienator (1990)
American Experience: Rachel Carson
American Experience: Tesla (2016)
American Experience: The Battle of Chosin (2016)
American Experience: The Race Underground (2017)
Anvil! The Story of Anvil (2008)
Bloodmatch (1991)
Bodyguard (2011)
Cameraman to the Queen (2015)
Chalk It Up (2016)
Children of Men (2006)
Cold Feet (6 Seasons)
Crazy, Stupid, Love (2011)
Diving Into the Unknown
Henry Gamble's Birthday Party (2015)
Honeymoon From Hell (2016)
Humpback Whales (2015)
In a Valley of Violence (2016)
In Defense of Food (2015)
Jim: The James Foley Story (2016)
Little Boy Blue (Season 1)
Love Island (2 Seasons)
Loving Ibiza: Series (Season 1)
Killer App (2017)
Maigret's Dead Man (2016)
Maigret Sets a Trap (2016)
One of Us (2017)
Paradox (2016)
Prime Suspect (7 Seasons)
Prime Suspect 1973 (Season 1)
Sam Faiers: The Mummy Diaries (Season 1)
Sarkar (2005)
Seduced (2016)
Seven (1995)
She's Beautiful When She's Angry (2014)
Sing-a-long with PJ Masks (2016)
Singham (2011)
Somm: Into the Bottle (2015)
Starboard Light (2013)
Taken Heart (2017)
The Black Stallion (1979)
The Champions (2015)
The Pink Panther (1963)
Toscaanse bruiloft (2014)
Verliefd op Ibiza (2013)
Will to Love (2015)
---
Which title will you be sad to leave Netflix? Let us know in the comments below!