Titles Leaving Netflix USA on May 1st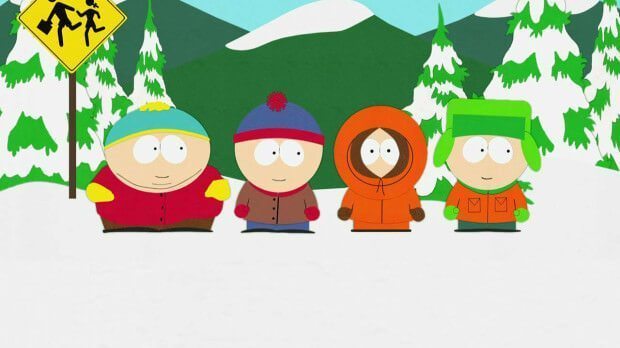 Here's all the titles leaving Netflix USA on May 1st. There's stuff leaving later in the month but we felt given the amount of movies and TV series leaving on the 1st it'd be appropriate to give you a heads up just for then. Some highlights of the titles leaving include Bad Boys which the original movie which later saw the 1995 adaptation with Will Smith involved. Also leaving is a ton of TED Talks which while they are online elsewhere it's still more convenient for them to be on your Netflix library.
Also the final highlight leaving is the South Park Movie which along with the TV series will be all but gone from the Netflix library after a contract failed to come to light with Viacom.
American Virgin (2000)

 

Bad Boys (1983)

  

 
Ballad of Lucy Whipple, The (2001)

 

Beethoven's Big Break (2008)

  

Benito: The Rise and Fall of Mussolini – Season 1 (1993)

  

 
Bird Squad – Season 1 (2008)

  

 
Brian's Song (1971)
Brian's Song (2001)

  

 
Bull Durham (1988)

  

 
Cake (2005)

  

Caligula (1979)

  

 
Mean Girls (2004)

  

 
Child's Play 2: Chucky's Back (1990)

  

Conan the Destroyer (1984)

  

 
Crawl (2011)

  

Day Watch (2006)

  

 
Death Wish 2 (1982)

  

 
Doom Generation, The (1995)

  

 
Doors, The (1991)

  

 
Fairy Tale: A True Story (1997)

 

Family Sins (2004)

  

 
Fierce People (2005)

  

 
First Shot (2002)

  

General's Daughter, The (1999)

 

Harold and Maude (1971)

  

Harry and Tonto (1974)

  

Hi Life (1998)

  

 
Hugh Hefner: Playboy, Activist and Rebel (2009)

  

Hunt for the BTK Killer, The (2005)

 

Ike: Countdown to D-Day (2004)

 

Incendiary (2008)

 

In Dreams (1999)

 

Intersection (1994)

  

Into the Wild (2007)

  

Invisible Man: Special Edition, The (1933)

  

Jacques Cousteau's Ocean Tales – Season 1 (2002)

  

Jesse Stone: Night Passage (2006)

  

Jesse Stone: Stone Cold (2005)
Joe the King (1999)
Lady Eve, The (1941)

 

Leap of Faith (1992)
Leprechaun 2 (1994)

 

Comedy from the Laff House: Kevin Hart (2006)

  

 
Looking for Richard (1996)

  

 
Suburban Madness (2004)

  

 
Manhattan Project, The (1986)

  

Marathon Man (1976)

  

Martin and Lewis (2002)

  

Marvin's Room (1996)

  

 
Messenger of Death (1988)

  

 
Mummy's Curse, The (1944)

 

Mummy's Hand, The (1940)

  

North Dallas Forty (1979)

  

 
Oxygen (1998)

  

Perfect Day, A (2006)

 

Perfect Husband: The Laci Peterson…, The (2004)

  

 
Phat Beach (1996)

  

Sailor Who Fell from Grace (1976)

  

 
She's Having a Baby (1988)

  

Shriek If You Know What I Did Friday 13th (2000)

 

Some Like It Hot (1959)

  

 
South Park: Bigger, Longer and Uncut (1999)

  

Super Capers (2008)
Tales from the Darkside: The Movie (1990)

  

 
Taratabong: The World of the Meloditties – Season 1 (2009)

  

 
TEDTalks: Ancient Clues – Season 1 (2007)

  

TEDTalks: Beauty & Fashion: Beneath… – Season 1 (2011)

  

 
TEDTalks: Crime & Punishment – Season 1 (2011)

  

 
TEDTalks: Doctors on the Cusp – Season 1 (2011)

  

TEDTalks: Eco Enigma – Season 1 (2011)
TEDTalks: Environment: Project Makeover – Season 1 (2011)

  

TEDTalks: Faith, Fate or Fear – Season 1 (2011)

  

TEDTalks: For All of Womankind – Season 1 (2011)
TEDTalks: For Kids – Season 1 (2011)

  

TEDTalks: From Poverty to Progress – Season 1 (2010)

 

TEDTalks: Giving Addicts – Season 1 (2011)

  

TEDTalks: Global Villages – Season 1 (2011)

  

 
TEDTalks: Icons – Season 1 (2011)

  

 
TEDTalks: It's (Not Just) a Guy Thing – Season 1 (2011)

  

 
TEDTalks: Knowledge Is Power – Season 1 (2011)
TEDTalks: Numbers Speak Louder than Words – Season 1 (2011)

  

 
TEDTalks: On Life's Lessons & Confessions – Season 1 (2012)

 

TEDTalks: Peace Mongers – Season 1 (2011)

  

 
TEDTalks: Power Shift – Season 1 (2011)

  

 
TEDTalks: Rad Invention – Season 1 (2011)

  

 
TEDTalks: Rebel Design – Season 1 (2011)

  

TEDTalks: The Capitalism Paradox – Season 1 (2011)

  

 
TEDTalks: The Power of Crowds – Season 1 (2012)

  

 
TEDTalks: TransporTED – Season 1 (2011)

 

TED Talks: Video & Photo Mojo – Season 1 (2006)

  

 
Turtle's Tale: Sammy's Adventures, A (2010)

  

 
Two Mules for Sister Sara (1970)

  

 
Jesse Stone: Death in Paradise (1983)

 

Vampire Bats (2005)

  

 
Very Brady Sequel, A (1996)

  

Yakari – Season 1 (2005-2007)

 

Yours, Mine and Ours (2005)

  

 
Zombies of Mass Destruction (2009)