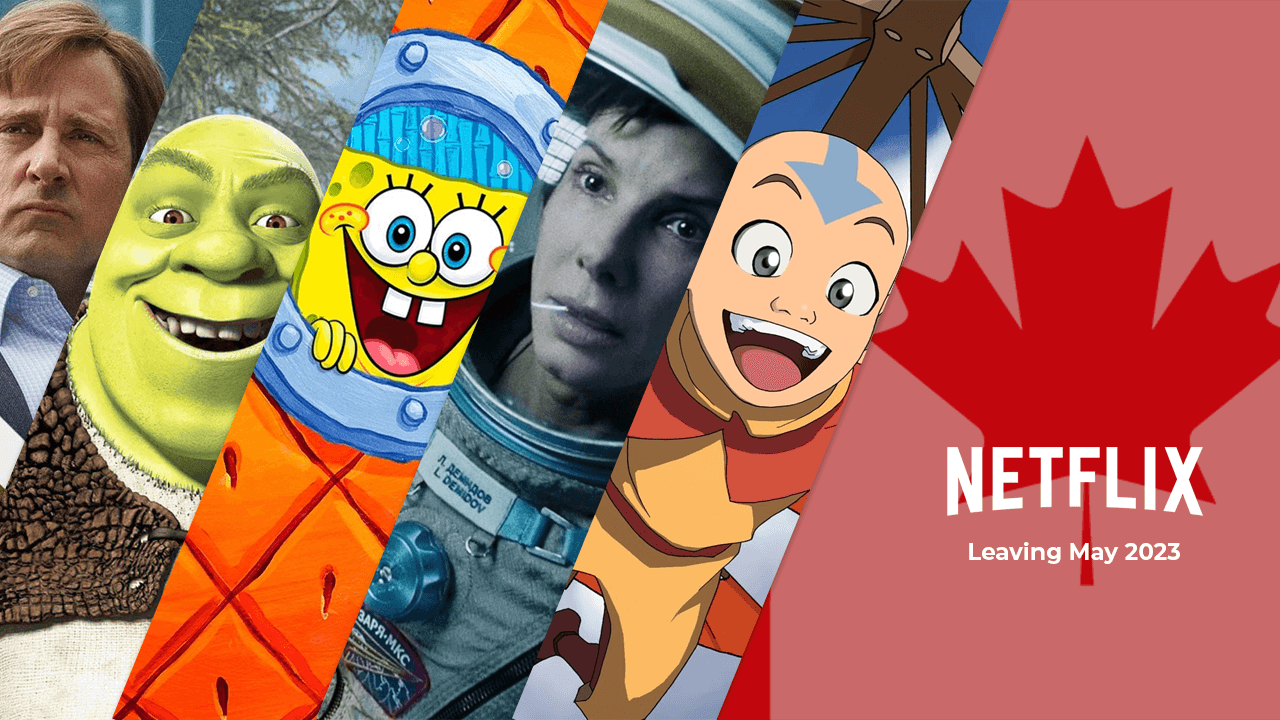 There's already a large selection of popular movies, and especially popular children's television shows that are scheduled to leave Netflix Canada in May 2023. We'll be keeping track throughout April, and throughout May as more titles are listed to leave. Here are all of the movies and shows leaving Netflix Canada in May 2023.
In case you missed it we're also keeping track of all of the movies and TV shows leaving Netflix Canada in April 2023.
A lot of children will be missing out on hours of television in May 2023 as several seasons of some of Nickelodeon's most popular titles will be leaving the UK library. On the live-action side, shows such as Victorious, and Henry Danger are leaving, meanwhile, animated titles such as Avatar: The Last Airbender, Legend of Korra, and Spongebob Squarepants will also be leaving. As for films, beloved animated titles from Dreamworks such as Shrek 2, Kung Fu Panda, and Flushed Away will leave the Canadian library too.
Article Continues Below...
---
What's Leaving Netflix Canada on May 1st, 2023
1917 (2019)
A Perfect Getaway (2009)
A Quiet Place (2018)
Absolute Power (1997)
The Accidental Husband (2008)
The Age of Innocence (1993)
Angels & Demons (2009)
The Angry Birds Movie (2016)
Bad Country (2014)
Barnyard (2006)
Basic Instinct (1992)
Big Daddy (1999)
The Big Short (2015)
Black Crows (2017)
Blood Diamond (2006)
Boyz n the Hood (19991)
Bridget Jones's Baby (2016)
Casper (1995)
CIA: Comrade in America (2017)
The Clapper (2017)
Coffee for All (2017)
Crank (2006)
Crank 2: High Voltage (2009)
The D Train (2015)
The Da Vinci Code (2006)
Deliver Us from Evil (2014)
Dolittle (2020)
The Express (2008)
Fan of Amoory (2018)
The Fifth Element (1997)
The Firm (1993)
Flushed Away (2006)
Food on the Go (2017)
Get Out (2017)
Ghost Rider: Spirit of Vengeance (2012)
The Great Wall (2016)
The Grey (2011)
Happy Feet (2006)
The Hateful Eight (2015)
The Hunt (2020)
In the Name of the Father (1993)
Inferno (2016)
Inkheart (2008)
Jason Bourne (2016)
Just Getting Started (2017)
Just Like Heaven (2005)
Kung Fu Panda 3 (2016)
Madagascar (2005)
Mercury Rising (1998)
Molly's Game (2017)
Non-Stop (2014)
Oblivion (2013)
Pilgrimage (2017)
Poseidon (2006)
Rambo 3 (1988)
Rambo: First Blood (1982)
Road to Perdition (2002)
Red Dragon (2002)
Ricki and the Flash (2015)
Road to Perdition (2002)
Robinson Crusoe (2016)
Showtime (2002)
Shrek (2001)
Shrek 2 (2004)
State of Play (2009)
The Strange House (2020)

N

The Sum of All Fears (2002)
This Is 40 (2012)
Training Day (2001)
The Upside (2017)
Waiting (2017)
Welcome to the Jungle (2003)
---
What's Leaving Netflix Canada on May 2nd, 2023
Avatar: The Last Airbender (3 Seasons)
Bella and the Bulldogs (2 Seasons)
Code Geass: Lelouch of the Rebellion (2 Seasons)
Dora the Explorer (2 Seasons)
Game Shakers (1 Season)
Henry Danger (3 Seasons)
Legend of Korra (1 Season)
Nicky, Ricky, Dicky & Dawn (2 Seasons)
Rise of the Teenage Mutant Ninja Turtles (2 Seasons)
Sam & Cat (1 Season)
Spongebob Squarepants (1 Season)
The Thundermans (2 Seasons)
Unsolved (1 Season) N
Vault (2019)
Victorious (3 Seasons)
---
What's Leaving Netflix Canada on May 3rd, 2023
---
What movies and TV shows will you be sad to see leave Netflix Canada in May 2023? Let us know in the comments below!