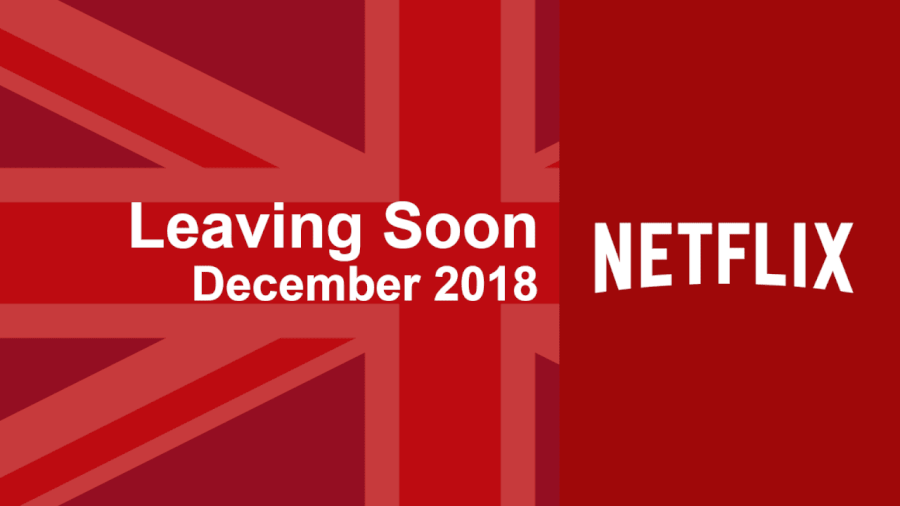 Welcome to one of the first times we'll be covering everything leaving Netflix in the United Kingdom throughout December 2018. 
The big headline going into December so far is that ITV looks to be refreshing their library in December particularly on the first few days of the month. Big titles like Lewis, Benidorm, Victoria and Plebs are all facing potential removal.
One title to keep an eye on throughout December is Rick and Morty. The series has now had a revolving removal date for quite some time.
Article Continues Below...
If you're looking for the US removals, check out our dedicated post.
If you've never seen one of our leaving soon posts before, here's a quick guide as to how it works. We typically get news of removals 30 days from when they're due to depart. We also get an extended list at the month. Everything on this list is subject to change.
Complete List of Titles Leaving Netflix UK in December 2018
December 1st
Autopsy: The Last Hours of… (5 Seasons)
Bernard (Season 1)
Britain's Darkest Taboos (5 Seasons)
Detective Alice (Season 1)
Great British Menu (Season 1)
Lewis (9 Seasons)
River Monsters (3 Seasons)
Suckers (Season 1)
The Divide (Season 1)
This Is England (Season 1)
Zoobabu (Season 1)
December 2nd
December 6th
Benidorm (9 Seasons)
Plebs (3 Seasons)
Victoria (Season 1)
December 7th
Detectorists (Season 1)
London Spy (Season 1)
December 15th
Bindi's Bootcamp (Season 1)
Last update: 15/11/2018
Let us know in the comments if there's anything you'll miss when it leaves Netflix.