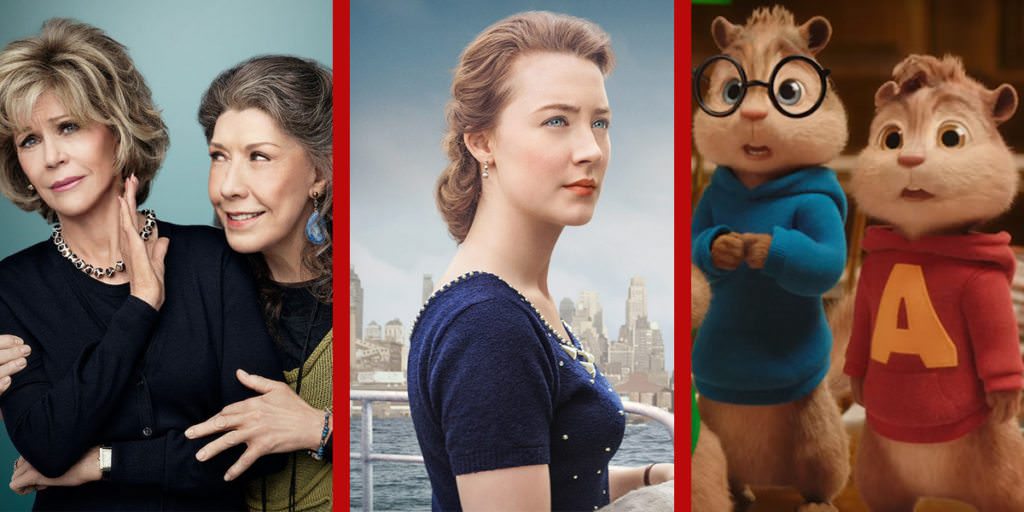 If you thought last week was a quiet week then this week is likely to send you to sleep!
Very few titles releasing this week but enough to keep the kids busy at the very least with the latest Alvin and the Chipmunks movie. These annoying high pitched little fur-balls clearly still have massive klout when it comes to the box office. Titled The Road Chip, the new adventure sees Dave (the chipmunks owner) conjur up a new relationship with a doctor and with the chipmunks getting nervous over the thought, they travel the country to try and put an end to it. They are travelling across the country hence the name, The Road Chip, how punny.
The only boxset this week is the first season of the Netflix Original comedy that arrived last year, Grace and Frankie. Those without a Netflix streaming subscription can now grab the boxset for the first season which see's two retired women have their lives turned upside down after their partners announce they're gay.
Article Continues Below...
Finally today and where the real quality lies in this weeks new Netflix DVD releases, Brooklyn. Set in the 1950's it tells the story of an Irish immigrant who lands in Brooklyn, New York to start a new life. She ends up having her past creep up on her new life and must choose which one she will continue to pursue. It's a great movie from 2015 and probably one that snuck under most people's radars but Saoirse Ronan does a great job and is well worth your time.
New DVD's/Blurays
Alvin and the Chipmunks: The Road Chip (2015)
Brooklyn (2015)
Ominous (2015)
Sisters (2015)
Standoff (2016)
The Forest (2016)
The Lady in the Car with Glasses and a Gun (2015)
New TV Boxsets
Grace and Frankie (Season 1)
Any of these take your fancy? Let us know in the comments below.