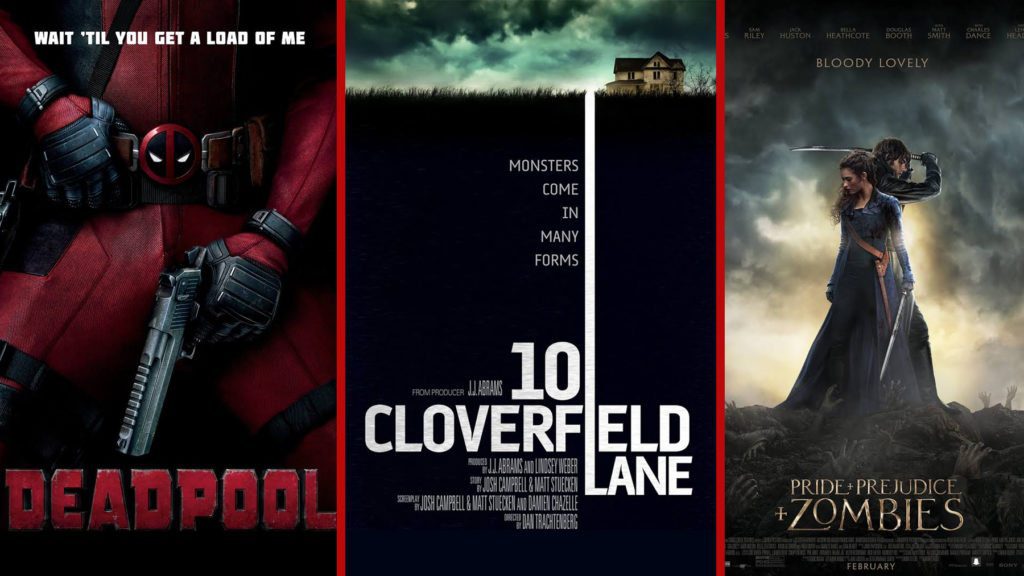 Welcome to your first update of the DVD release library of June 2016. We're playing catchup this week as haven't been updating our DVD releases section for the past few weeks and as a result, we've left out highlighting a heck of a lot of movies and TV series that you should absolutely be renting throughout June.
Let's kick off with the highlights among the DVD and Blurays now available. Let's not beat around the bush with our number one highlight, he certainly wouldn't. Deadpool is now available and this box office smash hit took audiences by surprise this Valentine's as being the top romantic of 2016. The Marvel movie is highly rated among its critics and fans achieving something that an R rated movie hasn't achieved before.
Moving away from Deadpool, you should definitely check out 10 Cloverfield Lane which is by far my favorite of the year so far. Featuring a stellar performance from John Goodman it's a blood relative to Cloverfield sharing the same universe. It'll have you leaving the movie with more questions than answers and that's pretty much about right for a movie of this sort.
For those of you that like zombies with your time period romantic drama, Pride+Prejudice+Zombies is pretty right up your alley.
The boxsets this week are pretty good too with the HBO smash hit Vinyl coming to Netflix DVD and also the final season of the bro-comedy series The League.
New DVD/Blurays
10 Cloverfield Lane (2016)
13 Hours: The Secret Soldiers of Benghazi (2016)
45 Years (2015)
A Royal Night Out (2015)
A War (2015)
Anomalisa (2015)
The Asian Connection (2016)
Deadpool (2016)
Every Thing Will Be Fine (2015)
Get a Job (2016)
Gods of Egypt (2016)
Gridlocked (2015)
Hello, My Name Is Doris (2015)
Jarhead 3: The Seige (2016)
Joy (2015)
Kill Your Friends (2015)
Lego Scooby-Doo: Haunted Hollywood (2016)
Mr. Right (2015)
Never Back Down 3: No Surrender (2016)
One More Time (2015)
Pride and Prejudice and Zombies (2016)
The Abandoned (2015)
The Boy (2016)
Touched With Fire (2015)
Valley of Love (2015)
New TV Boxsets
Ballers: Season 1
Grantchester: Season 2
Power: Season 2
Suits: Season 5
Survivor's Remorse: Season 2
The League: Season 7
The Shannara Chronicles: Season 1
The Spoils Before Dying: Season 1
Underground: Season 1
Vinyl: Season 1