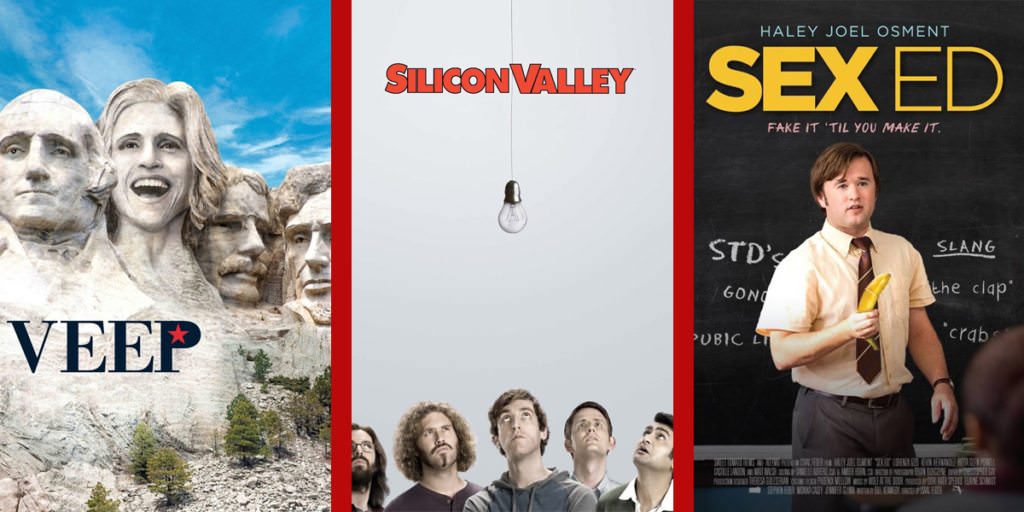 Welcome, once again, to your weekly look at all the new titles you're now able to rent as part of your Netflix DVD rental subscription. We've got some great HBO boxsets this week which is the only way to watch these shows with a Netflix subscription. We've also got a fair few comedy movies with some being funny and others being the exact opposite of funny.
Let's kick off with those HBO boxsets. Kicking off with the political drama, Veep, now heading into its fifth season, is an Emmy award winning series with Julia Louis-Drefus playing the lead role of Selina Meyer. You watch the show as she climbs the rank from vice president all the way up to president although don't expect more House of Cards, this is very much a Parks and Recreation styled version of the white house.
Secondly, we've gotten the second season of everyone's favorite geeks in Silicon Valley. The parody series of what it's like to be in a tech startup in California is growing from strength to strength every season hence it increased to 10 episodes for season 2 which you can rent the boxset for.
Let's get the really unfunny comedy out of the way to begin with. Fifty Shades of Black actually got less laughs than the movie that it was parodying and that movie wasn't even a comedy. It's so crap that it may actually appeal to some of you but we wouldn't count on it. On the more funnier side, we recommend giving Sex Ed a spin. Hiley Joel Osment stars as a brand new teacher who decided to start up an after school sex education class but not with the desired effect.
New DVD/Blurays
Drunk Stoned Brilliant Dead: The Story of the National Lampoon (2015)
Fifty Shades of Black (2016)
Ip Man 3 (2015)
Lamb (2015)
Misconduct (2016)
Norm of the North (2016)
Sex Ed (2014)
The Fool (2014)
The Lady in the Van (2015)
The Letters (2014)
New TV Boxsets/Documentaries
Oliver Kitteridge (HBO Documentary)
Silicon Valley (Season 2)
Veep (Season 4)