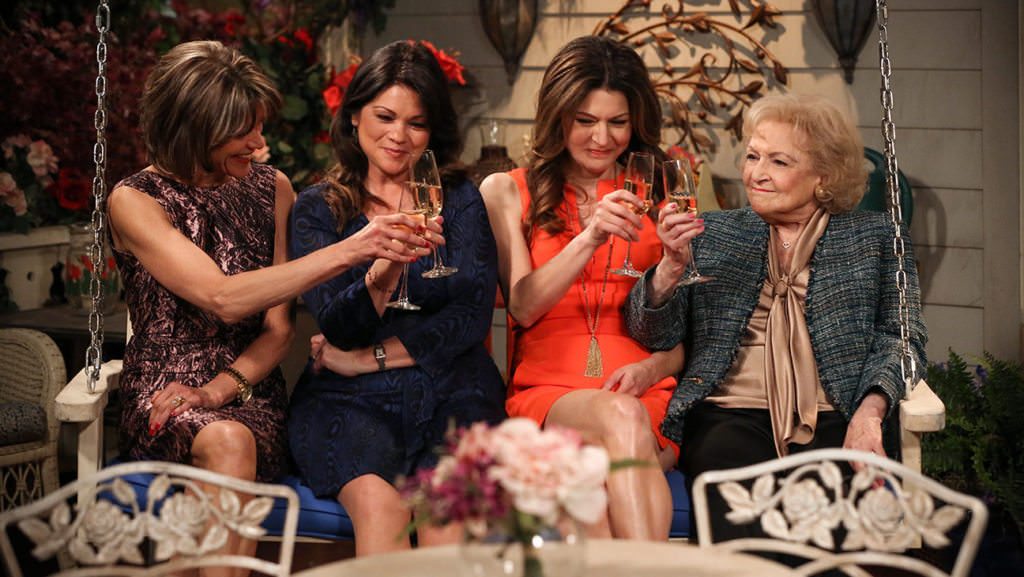 Another less than stellar lineup for the new Netflix DVD selections this week which is unfortunate but just a quick heads up, last year's biggest blockbuster release will be coming to Netflix DVD next week and that title is of course, Star Wars : Episode 7 : The Force Awakens, so hold tight for that.
This week's highlight is season 6 of Hot in Cleveland. Now 6 seasons in, the show has been a delight to watch for many as it's a sitcom unlike many others currently on television today. It stars Valerie Bertinelli, Jane Leeves, Wendie Malick and the one and only, Betty White. It remains TV Land's biggest show and as I've researched, the only notable title on the entire network. Sadly however, season 6 will be the last of the show meaning Netflix DVD now holds the entire collection of Hot in Cleveland.
The other TV boxset added to Netflix DVD this week is Royal Pains which although it only had 8 episodes mainly due to falling viewing figures, still continues the fan service. The show is based upon the glamorous side of medicine covering independent doctors carrying out concierge medicine practices.
In terms of movies this week there's nothing we'd suggest you that push towards the front of your queue. You could go for the brand new release that stars Stars Wars prologue stars Natalie Portman and Ewan McGregor in a modern Western movie. That movie is called Jane Got a Gun. Otherwise, we'd suggest you go get your popcorn ready for next week…
New DVD's/Blurays
Backtrack (2015)
Brief Encounter (1945)
Jane Got a Gun (2016)
Manson Family Vacation (2015)
Phoenix (2014)
Point Break (2015)
Son of Saul (2015)
The Driftless Area (2015)
New TV Boxsets
Hot in Cleveland: Season 6
Royal Pains: Season 7