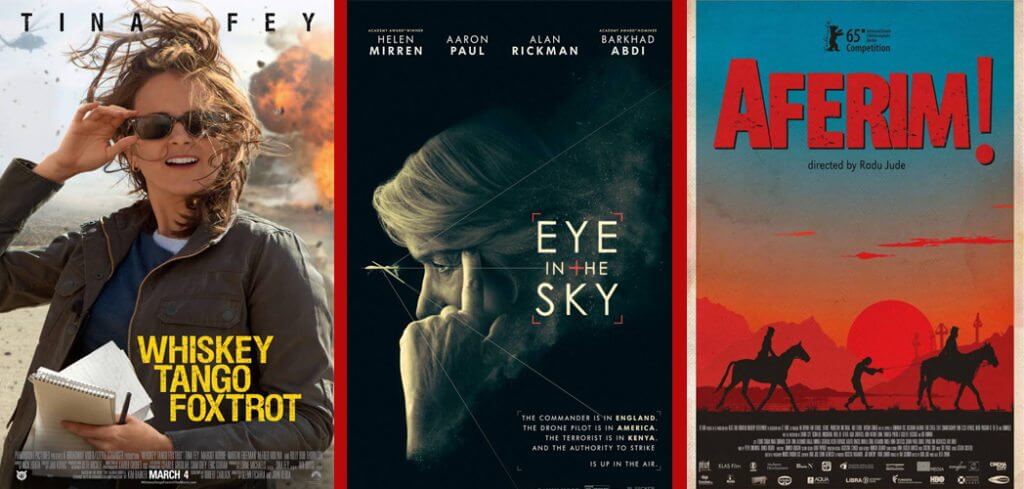 Welcome to the final week of June and it's time to review all of the brand new DVD releases now made available on the service. We've got a few highlights today but mostly movies you probably missed when they were in the cinemas. Let's take a look at what this week has in store for us.
Let's kick off with the movies. This week we have the fantastic war drama that you probably missed last year starring the late Alan Rickman and the multiple award winning actress, Helen Mirren. Eye in the Sky debuted in 2015 and deals with the ethical issues behind drone strikes and the issues found in modern warfare.
Sticking with a similar theme in war, Tina Fey stars in Whiskey Tango Foxtrot as a rookie journalist travels to the battlefield and we join her as she recounts her journey. If foreign films are your thing, go and give Aferim a go.
New TV boxsets this week both come from the UK, two crime dramas became available this week, one being season 6 of Vera and season 4 of DCI Banks.
Next week you can look forward to seeing Zootopia join the Netflix DVD lineup as well as plenty more for the first set of additions for July.
New Blurays/DVD's
Aferim! (2015)
Back in the Day (2014)
Cemetery of Splendor (2015)
Elstree 1976 (2015)
Eye in the Sky (2015)
Fastball (2015)
Francofonia (2016)
Precious Cargo (2016)
Rabin, the Last Day (2015)
Race (2016)
Rams (2015)
Triple Nine (2016)
Whiskey Tango Foxtrot (2016)
New TV Boxsets
DCI Banks: Season 4
Vera: Series 6