Welcome to the first post of October detailing all of the new titles that are now available to rent as part of your DVD rental package on Netflix. We're movie heavy this week but some notable box-sets trump most of them.
Let's kick off with South Park who's just around the corner on reaching it's 20th season. What started out as a way of venting and releasing their frustrations has turned into a global phenomenon. Season 18 of the show will be available on Netflix DVD boxset beginning today.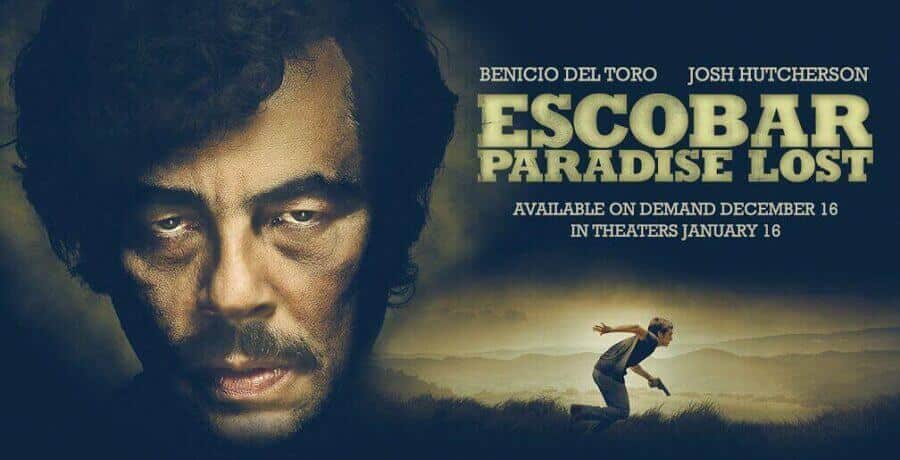 New DVD's/Blurays include Escobar: Paradise Lost which is a perfect watch if you've just been through the Netflix Original Narcos. It tells the story of a young surfer played by Josh Hutcherson (The Hunger Games) as he gets involved romantically with Pablo Escobar's niece. The story gives a much different perspective from what we're used to in the series, but one of how it affected those around him.
Complete List of New DVD Rental Titles for October 6th
New Movies
1001 Grams (2014)
Air (2015)
Apartment Troubles (2014)
Ardor (2014)
Awake: The Life of Yogananda (2014)
Dark Places (2015)
Different Drummers (2013)
Escobar: Paradise Lost (2014)
Final Girl (2015)
Fresh Dressed (2015)
Manglehorn (2014)
People, Places, Things (2015)
Road Hard (2015) – Available on the 7th October
Ten Thousand Saints (2015)
The Falling (2014)
We Are Still Here (2015)
What We Did on Our Holiday (2014)
When Marnie Was There (2014)
New TV Series/Documentaries
American Horror Story: Season 4
HAPPYish: Season 1
Penny Dreadful: Season 2
Reign: Season 2
South Park: Season 18
Tut: Season 1
Vikings: Season 3