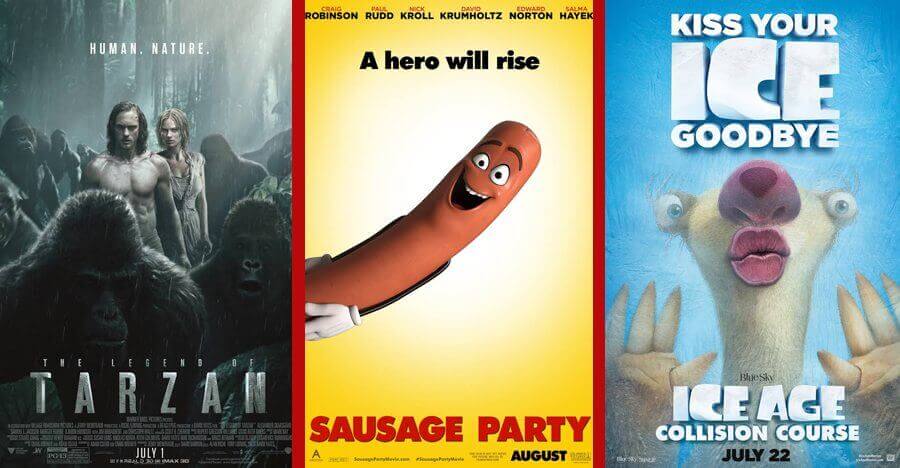 Welcome to our first coverage of the Netflix DVD's that have arrived in the first week of November 2016 and we've got some great movies for you to watch through mostly some of the year's best-animated films.
Let's start off with Sausage Party which is an animated movie that is presently looking to bag itself an Oscar which is a little optimistic and you'd probably agree with me if you've actually seen the movie. Most people were pulled in by the trailer and for most, I'd recommend that's all you actually need to see. It's a Seth Rogen movie through and through with sexual innuendos, pop culture references and plenty of racism and sexism thrown in for good measure.
Dreamworks just released on DVD and Bluray its latest Ice Age entry as well as the complete Lone Wolf and Cub collection which is a massive pull for Netflix DVD platform. The final animated movie to be released this week is Phantom Boy.
Article Continues Below...
Turning to the TV box sets this week, you should definitely check out Billions if you haven't already. We also got the third season to AMC's TURN.
New DVD/Bluray Releases
Ice Age: Collision Course (2016)
Indignation (2016)
Lone Wolf and Cub: Movie Collection (1972)
Morris from America (2016)
Phantom Boy (2015)
Sausage Party (2016)
The Legend of Tarzan (2016)
Viktoria (2014)
New TV Boxsets
Billions: Season 1
Black Sails: Season 3
Into the Badlands: Season 1
TURN: Washington's Spies: Season 3