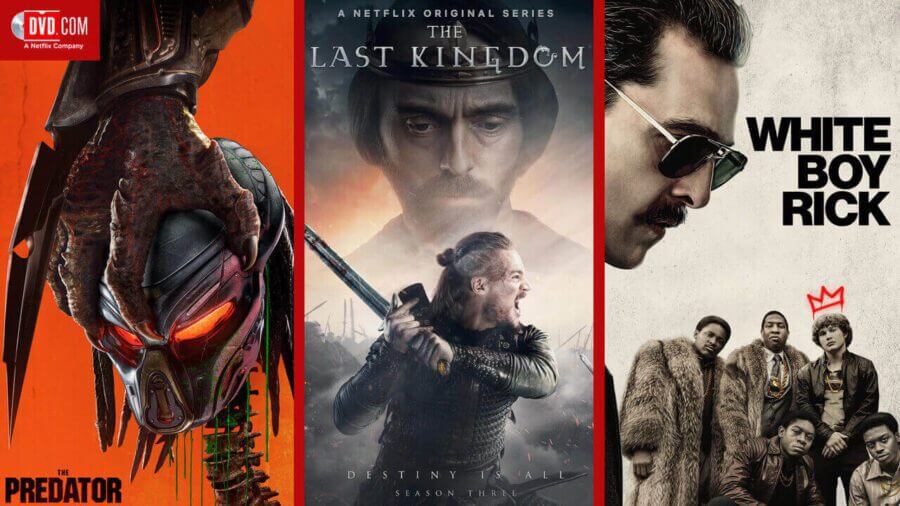 Welcome to a rather belated Netflix DVD releases for this week as Christmas is now beginning to wrap up.  Don't expect too many releases this week and you can also potentially expect delayed deliveries of DVD rentals because of the holiday season. Here's your full list of new titles now available to rent on Netflix DVD this week.
There are only five new titles added this week so let's go through three of the best new titles now available.
The Predator franchise has had a few major flops in recent years and critics seemed to think this new movie did an adequate job of rebooting the franchise again. The premise of the movie is that one predator flees to Earth with a few more predators on his tail. The Predator is now available to rent on Netflix DVD.
From Sony comes this incredible true story. Matthew McConaughey stars in this film set in the height of the crack epidemic in 1984 Detroit. It's about a police informant, a hustler, and ultimately a kingpin. White Boy Rick is now on Netflix DVD.
Finally, if you haven't had the chance to check out the latest season of The Last Kingdom on Netflix streaming, now is your chance to do so. Netflix owns the international streaming rights but the BBC still owns the BBC boxset distribution rights.
Note: All releases will be available to rent from December 27th with one exception which we've noted below. All dates and titles are subject to change.
New DVD / Bluray Releases on Netflix DVD for December 27th
| Title Name | Genre | Distributor | Rating | Language |
| --- | --- | --- | --- | --- |
| Bayou Caviar (Releases December 26th) | Drama | Gravitas Ventures | NR | English |
| The Captain | Drama | Music Box Films | NR | German |
| The Predator | Action & Adventure | 20th Century Fox | R | English |
| White Boy Rick | Drama | Sony Pictures Entertainment | R | English |
---
New TV Boxsets Releases on Netflix for December 27th
| Title Name | Season Number | Distributor | Rating |
| --- | --- | --- | --- |
| The Last Kingdom | Season 3 | BBC | NR |