New on Netflix DVD: December 2017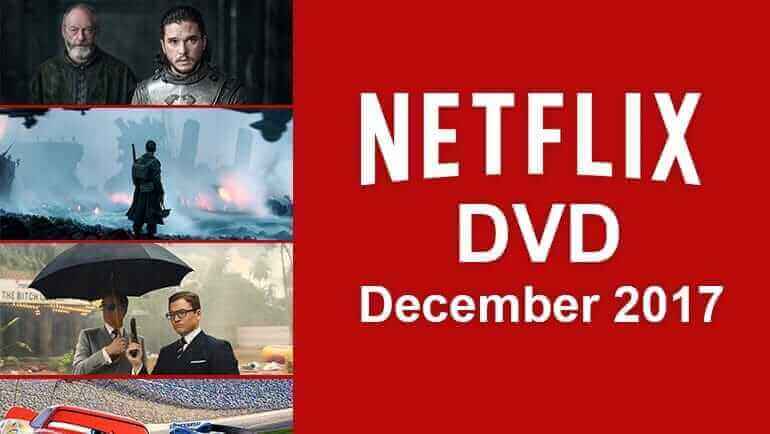 The month of festivities have begun, and we're here to show you all the new and exciting new titles that will be coming to your Netflix DVD account over the coming month.
Although many great movies and box-sets are due to be added, a few did stand out to us in particular, including the entire seventh season of the insanely popular HBO show Game of Thrones, along with the new Christopher Nolan film Dunkirk. Another addition that caught our eye this month was the brand new film Kingsman: The Golden Circle. All are titles that are currently not available to stream on normal Netflix.
3rd December
New DVD's/Blurays
Logan Lucky (2017)
American Assassin (2017)
Cars 3 (2017)
Ingrid Goes West (2017)
---
10th December
New DVD's/Blurays
Atomic Blonde (2017)
Girls Trip (2017)
New TV Boxsets
Game of Thrones – Season 7 (2017)
Fuller House – Season 2 (2017) 

Netflix Original
---
17th December
New DVD's/Blurays
Mother (2017)
Detroit (2017)
Stronger (2017)
---
24th December
New DVD's/Blurays
Dunkirk (2017)
Kingsman: The Golden Circle (2017)
Flatliners (2017)
The Lego Ninjago Movie (2017)


---
Last Updated: 13th November 2017