New on Netflix DVD: November 2017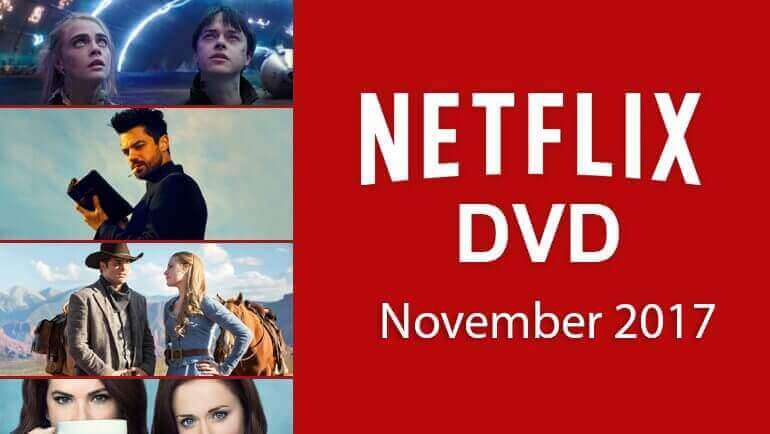 The new month has begun, and December is due to add plenty of new and exciting titles for those lucky enough to have access to a Netflix DVD account. Below we have a list of all the DVD's that are coming this month (that we know of so far).
Although many great movies and box-sets are due to be added, a few did stand out to us in particular, including the entire first season of the popular HBO show Westworld, the pretty new sci-fi action film Valerian and the City of a Thousand Planets, and the AMC show Preacher. All are titles that are currently not available to stream on normal Netflix.
5th November
New DVD's/Blurays
The Beguiled (2017)
The Glass Castle (2017)
New TV Boxsets
The Crown – Season 1 (2016) 

Netflix Original 

Westworld – Season 1 (2016)
Poldark – Season 1 (2016)
---
12th October
New DVD's/Blurays
Wind River (2017)
Girls Trip (2017)
New TV Boxsets
Preacher – Season 1(2016)
---
19th October
New DVD's/Blurays
The Hitman's Bodyguard (2017)
Jabberwocky (1977)
Valerian and the City of a Thousand Planets (2017)
Good Time (2017)
The Nut Job 2: Nutty by Nature (2017)
---
26th October
New DVD's/Blurays
Kidnap (2017) 

Netflix Original

Tulip Fever (2017)
New TV Boxsets
Gilmore Girls: A Year in the Life (2017)


---
Last Updated: 6th November 2017