New on Netflix DVD: October 2017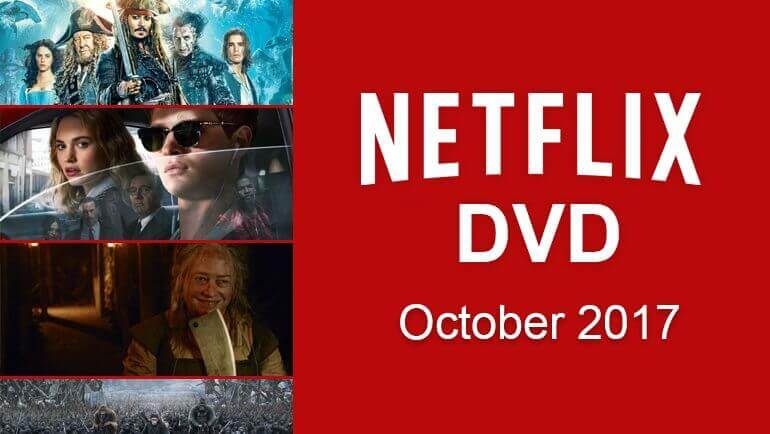 As October begins, it is our job to give you a preview of all the new DVD titles that will be arriving in Netflix's DVD catalogue. Below we will keep an updated list throughout October.
This month will bring plenty of interesting titles that many will be excited to see. Some that stood out specifically was Pirates of the Caribbean: Dead Men Tell No Tales, the latest in the "Pirates" franchise starring Johnny Depp. Baby Driver a recent film by Edgar Wright following a talented getaway driver played by Ansel Elgort. Along with the movies, many TV box sets are also available to rent, including the 4th season of Vikings and the 6th season of American Horror Story.
---
1st October
New DVD's/Blurays
The Layover (2017)
Cult of Chucky (2017)
New TV Boxsets
American Horror Story: Roanoke (Season 6)
Vikings (Season 4)
---
8th October
New DVD's/Blurays
Baby Driver (2017)
The Mummy (2017)
New TV Boxsets
---
15th October
New DVD's/Blurays
Spider-Man: Homecoming (2017)
The House (2017)
Lady Macbeth (2016)
---
22nd October
New DVD's/Blurays
The Emoji Movie (2017)
An Inconvenient Sequal: Truth to Power (2017)
Planetarium (2016)
New TV Boxsets
Midsomer Murders – Season 19 (2016)
---
29th October
New DVD's/Blurays
Pirates of the Caribbean: Dead Men Tell No Tales (2017)
War for the Planet of the Apes (2017)
The Dark Tower
Last Updated: 4th October 2017