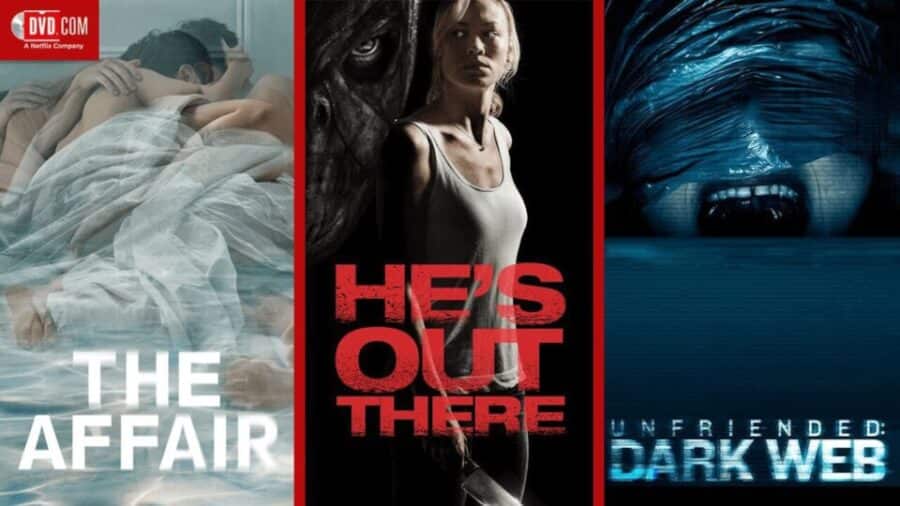 Ready up your DVD subscription as there's a bunch of new releases this week worthy of your Netflix DVD queue. Here's a look at all the new boxsets, DVD's and Blu-rays added to Netflix for October 16th, 2018.
Let's start with the boxsets this week as they've been lacking in the past few weeks. Both Showtime and HBO released new titles this week. The Affair is an ongoing drama which is gaining traction in its later seasons. Season 4 is now available on boxset.
https://www.youtube.com/watch?v=iQ9a9g6LVuI
If you love the king. As in, Elvis Presley, then HBO's documentary on the musician is now available to rent. Don't miss this!
The two DVD's we want to bring to your attention this week are both horrors which is perfect for the Halloween season.
First up, Unfriended got a sequel which doesn't hit quite as hard as the original but still is worthy of a Halloween watch. The second is He's Out There starring Yvonne Strahovski where a woman and her two daughters fight for survival in a remote lake house.
https://www.youtube.com/watch?v=rkjb2VdVE-g
New DVD/Bluray Movies
| Title Name | Genre | Distributor | Rating | Language |
| --- | --- | --- | --- | --- |
| Arizona | Comedy | RLJ ENTERTAINMENT | NR | English |
| Boundaries | Drama | SONY PICTURES CLASSICS | R | English |
| BuyBust | Action & Adventure | WELL GO USA | NR | Tagalog |
| Down a Dark Hall | Thrillers | LIONSGATE FILMS | PG-13 | English |
| Furthest Witness | Action & Adventure | UNCORK'D ENTERTAINMENT | NR | English |
| Generation Wealth | Documentary | AMAZON STUDIOS | R | English |
| He's Out There | Horror | LIONSGATE FILMS | R | English |
| November | Drama | OSCILLOSCOPE PICTURES | NR | Estonian |
| Reprisal | Action & Adventure | LIONSGATE FILMS | R | English |
| Sollers Point | Drama | OSCILLOSCOPE PICTURES | R | English |
| The Night Eats the World | Horror | ALLIED FILMMAKERS | NR | French |
| Unfriended: Dark Web | Horror | UNIVERSAL PICTURES | R | English |
| Warning Shot | Thrillers | ECHO BRIDGE HOME ENTERTAINMENT | R | English |
| Whitney | Documentary | ROADSIDE ATTRACTIONS | R | English |
---
New DVD Boxsets
| Title Name | Distributor | Rating |
| --- | --- | --- |
| Elvis Presley: The Searcher | HOME BOX OFFICE (HBO) | NR |
| Masterpiece: The Durrells in Corfu: Season 3 | PUBLIC BROADCASTING SERVICE (PBS) | TV-PG |
| The Affair: Season 4 | PARAMOUNT TELEVISION | TV-MA |