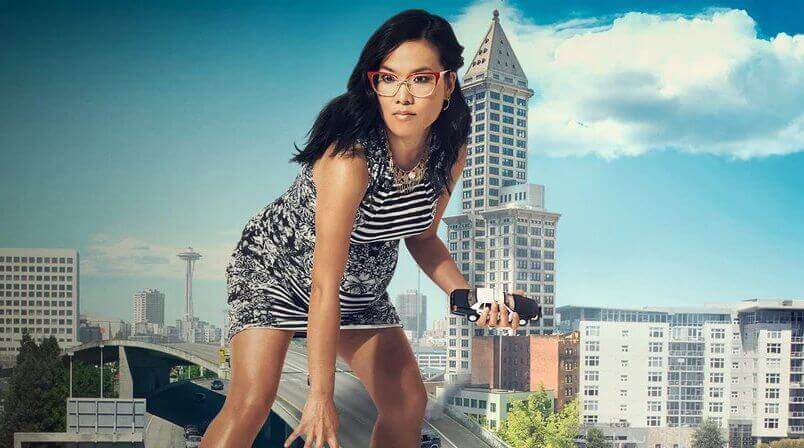 Among the two Netflix Originals added today, Ali Wong's new stand-up comedy special: Baby Cobra, is now available only on Netflix and is probably something you may have otherwise passed up on but it's already gotten a great reviews from both the critics and Netflixers alike.
Directed by Jay Karas, who is behind many of the other Original stand-up specials on Netflix including Demetri Martin, D.L. Hughley, Bill Burr and Tom Segura, the new unconventional stand-up comedy mostly is about Ali Wong's pregnancy. The stand-up comic is visibly pregnant on stage which makes for some excellent material and as far as I'm aware, is a first for the medium.
As she waddles out onto the stage, her first line hits hardest where she says 'We're going to have to get this shit over with, because I'm going to have to pee in like 10 minutes.' The entire special isn't just about her pregnancy however, as she picks up on young teenage girls, responsibilities, the future and sex. There's also a controversial part towards the end about miscarriage which gets a little dark but I'm thinking that it's kind of the point and for the most part, the audience doesn't seem to mind in the slightest.
Article Continues Below...
You'd be forgiven if you haven't heard of the stand-up comic up until now as she's appeared on comedy series such as Are You There, Chelsea and regularly appeared on Chelsea Lately but beyond that, it's mostly been writing positions and smaller cameo roles.
While it certainly doesn't rank among the best of the stand-up comedy specials, it certainly does fill a hole for the lacking female comedians on Netflix which we can only be thankful for.
The Netflix Original is presented in English but also has French, Traditional Chinese, Italian and English subtitles available.
https://www.youtube.com/watch?v=Vzk-bj5bRNs
Netflix has plenty more stand-up comedy on the horizon with Bo Burnham, Jim Jefferies and Iliza Shlesinger all still scheduled to arrive with specials in the next few months. You can see the full list of stand-up coming to Netflix here.