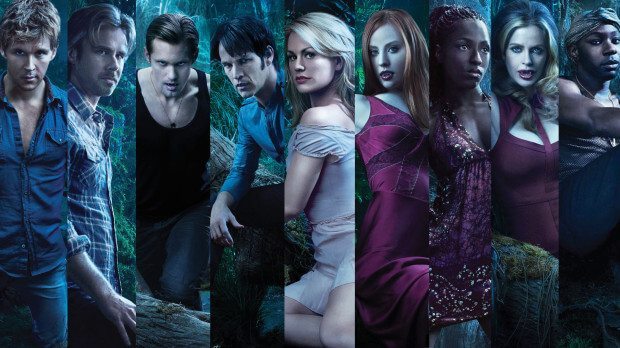 With the final season of True Blood in full swing over on HBO services and leaving Netflix users feeling rather left out. While many have stated that this season of True Blood seems to suck more than usual we can't help but want to watch the series which we explained why you can't in another article. So to give you comfort and make it seem like you're not missing out so much we've compiled this list of top alternatives to the HBO fantasy series which should make it easier to not watch the series. If you're unfamiliar with the series it follows Sookie Stackhouse she gets into all types of trouble with vampires, shifters and other supernatural beings. It's been running for 7 seasons with the current running season being it's final. So without further ado here's some top alternatives to sink your fangs into on Netflix over the coming week.
Hemlock Grove
New to the Netflix Exclusive Library and joining fellow exclusives House of Cards and Orange is the New Black at the top of the roster this series is dark, graphic and an all-round supernatural thriller. Critics and fans have noted that it's not quite as easy as its other exclusive counterparts but still will be a rising star when it comes to reasons to own Netflix. Starring X-Men's Famke Janssen and newcomer Bill Skarsgård we're sure it's a great alternative to True Blood plus one that you'll be able to watch and see it develop into a fully fledged TV series with its own merits.
Charmed
Although it's been a fair while since we've seen the Charmed girls on our screens it's hard to say that it hasn't left a lasting impact on the supernatural world. Starting in 1998 and finishing up 8 seasons later in 2005 the three sisters have to battle evil with their witchcraft abilities. You can watch all 8 seasons currently on Netflix Instant right now plus with a reboot on the horizon there's no better time to get involved with the Charmed three.
The Vampire Diaries
Running for a short 4 season The Vampire Diaries never quite took off the way many vampires series tends too but that still doesn't mean this isn't worth your time. The series tells the tale of two brothers, who are blood sucking vampires who are constantly fighting to win the affection of a teenage high school student. The teen drama is naturally very popular with young girls and often takes many tips from the also popular Twilight series which done phenomenally well but alas isn't streaming on Netflix.
So with three suggestions you can now go away and get your spooky vampire or supernatural fix. Of course there's lots we haven't mentioned such as the Canadian series Lost Girl, the US adaptation of Being Human and even an old favourite – Buffy the Vampie Slayer. Are you going to watch any of these alternatives?