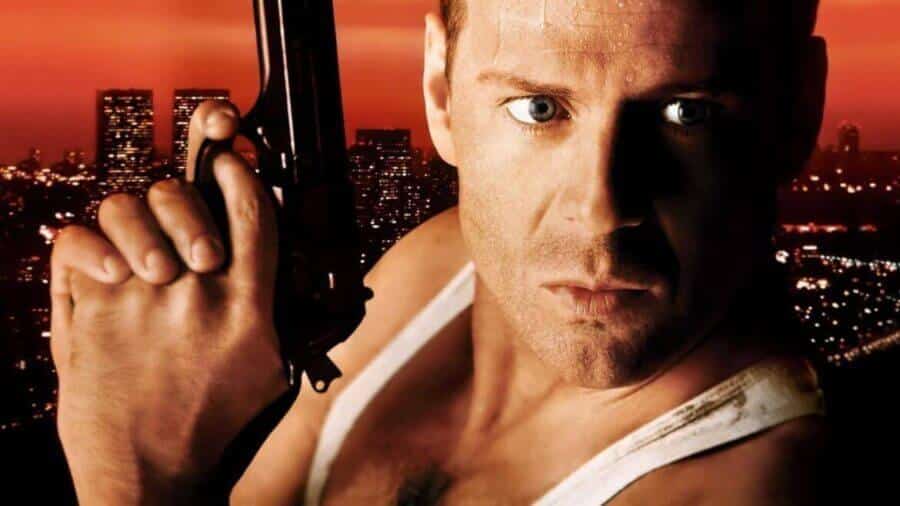 Looking for the Die Hard movies? You'll be out of luck in 2017 as none are streaming on Netflix this year.
For those that say the Die Hard movies aren't Christmas movies. You're wrong. Every year thousands of people bombard us with messages about whether or not they can watch John Mcclane kick some ass as part of their winter viewing schedule on Netflix. We're here to let you know if any of the movies are streaming and where they're streaming so welcome to the party pal and strap in.
The first Die Hard is the most commonly associated with Christmas and is unquestionably the best movie out of all of them. The first premiered in 1988 and starred Bruce Willis as crime-fighting cop John Mcclane. Each movie got progressively more unrealistic and the latest movie in the franchise, in particular, has turned into a bit of a joke. It's filled with memorable quotes including Yippee ki yay mother-f***** among others and has some of the most memorable action moments in movie history.
Unlike when we first posted this article a year ago, Die Hard is now streaming in some regions which is perfect for the Christmas season. Let's take a look at each movie and see whether it's streaming or not.
Are the Die Hard Movies streaming in 2017?
Sadly, Netflix has not got Die Hard streaming in any region including the well-known regions such as the United States, the United Kingdom, Australia or Canada. That means you'll have to find an alternative way of watching them this year.
So just to  recap that means you won't be able to find Die Hard (1988), Die Hard 2 (1990), Die Hard with a Vengeance (1995), Live Free or Die Hard (2007) or A Good Day to Die Hard (2013) streaming anywhere on Netflix.
Are you lucky enough to be able to stream Die Hard this Christmas? Let us know in the comments and if you're in the US looking for some Christmas movies, check out our full list of Christmas movies on Netflix as well as our top 20 picks.