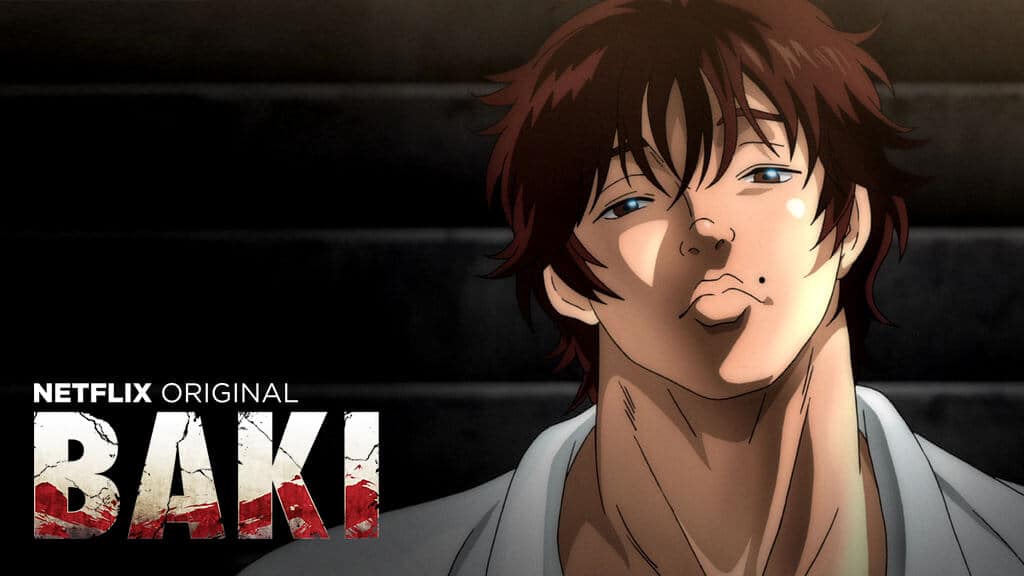 How was awesome was season one of Baki!? For fans eager to learn more about a second season will be ecstatic to hear that season 2 of Baki will be coming to Netflix in March 2019.
Baki is a famous Martial Art anime based on the manga of Baki the Grappler, the popular martial artist manga is still ongoing and has a total of 132 volumes. In that time there have also been anime adaptations for the different arcs from the manga. Netflix's acquisition to license the show was a fantastic pull by the streaming giant, and the series has been well met by subscribers.
---
What can we expect from season 2 of Baki?
More fighting, more violence and oh yeah! Even more fighting! At the end of the first season, Baki's girlfriend Kozue was kidnapped by the by the Russain brute Sikorksy. We can expect the season to open with Baki saving her.
Oliva was revealed to be a monster combatant himself and arguably the strongest of the series thus far. Due to Oliva's influence though he is allowed to freely leave the prison as and when he wishes not to mention the vast wealth of art he has in his private prison ward. Thanks to his power it was revealed that he was the one that captured most of the most powerful prisoners that reside there. It's inevitable that Baki will eventually fight him if he wishes to become the strongest.
---
Baki Season 2 Renewal Status
Official Renewal Status: Confirmed (Last updated 12/10/2018)
If you read our preview for the first season of Baki then you may already know that the series actually aired 26 episodes already… but in Japan. For the rest of the world, Baki was to receive all 26 episodes but split into 2 seasons.
---
When will season 2 be on Netflix?
You'd have to be a super sleath to actually see the release date of season 2 of Baki as it was announced in a reply on twitter. Thankfully, we're always watching and can confirm that season 2 of Baki will be dropping on Netflix globally on March 19th, 2019.
Good news! I can confirm RIGHT NOW RIGHT HERE Baki Season 2 is coming March 19 to the rest of the world. I know it's a bummer to wait. Our amazing partner rolls out the show weekly in Japan, so that means we work on a staggered timeline to get the show ready for Netflix globally.

— NX (@NXOnNetflix) January 4, 2019
What they're talking about regarding the staggered release date in the Tweet above is the fact that Netflix has to prepare the English dub and subtitles as it gets the new episodes weekly. This means we'll always have to wait until the new season finishes on
Are you looking forward to the second season of Baki? Let us know in the comments below!