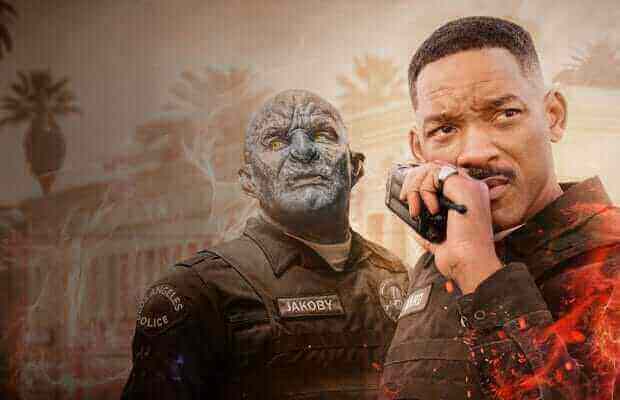 Despite critic reviews, Bright has been a huge hit for Netflix. A sequel is set and we have all the details.
Netflix Original Movie Bright has to be one of the biggest surprises of 2017. Despite being decimated by critics (and that's being kind), it has proven to be the most successful Netflix Original to date. Called one of the "worst movies of the year," it currently has a very respectable Audience Score of 87% on Rotten Tomatoes. Although Netflix famously doesn't release viewership numbers, Nielsen announced that it was viewed by 11 million people in its first three days of release. That's more than the second season of The Crown. It is the number one movie on Netflix in every country. It's Netflix's first legitimate blockbuster.
Set in an alternate present day, it's a world where humans, orcs, elves, and fairies have been coexisting since the beginning of time. One night two police officers, one a human and the other an orc, embark on a routine patrol that has the potential to alter the future of their world. Battling both their own personal differences as well as an onslaught of enemies, they must work together to protect a young elf and a magic wand, which, in the wrong hands, could destroy everything.
---
The Story Behind The Magic
To fill you in on the backstory of the movie, Netflix has provided the history of the story.
---
Release Date
No official date has been announced, but Will Smith and Joel Edgerton will both be back, with David Ayer returning to write and direct the second installment.
ANNOUNCEMENT: Orc auditions for the @BrightNetflix sequel are now closed. Thank you. Have a nice day. pic.twitter.com/QnVqkgYRkE

— Netflix US (@netflix) January 3, 2018
Bookmark this page! We will keep you updated with news as it is released.