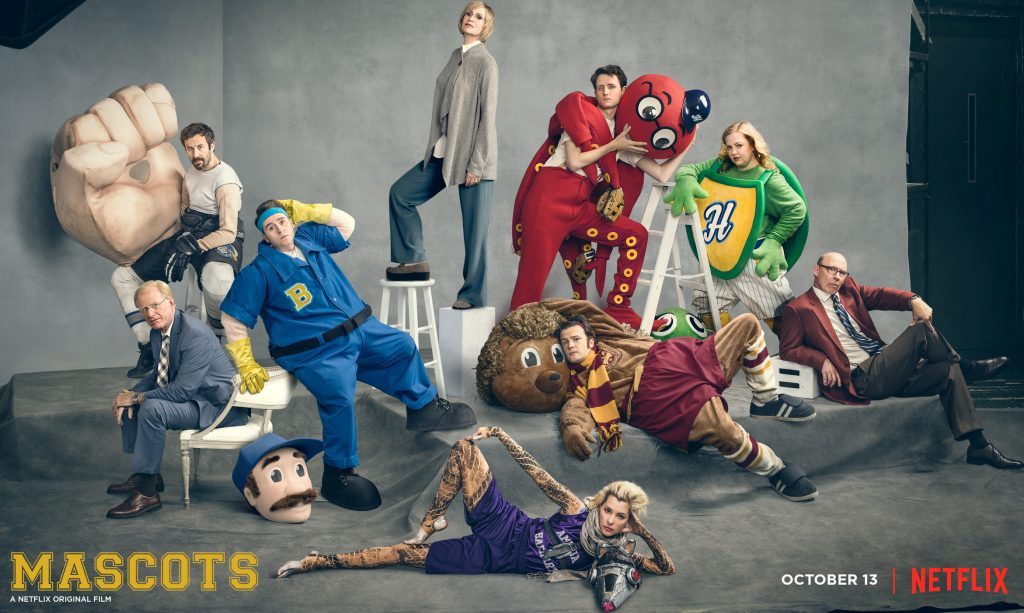 Netflix's big push into movies will be paying dividends in October with multiple movie releases but one of the biggest ones to be released is Mascots. The brand new comedy will be releasing on October 13th, 2016 and we've been doing a bit of research behind the movie and will sum it up here with everything you need to know about Mascots on Netflix.
Netflix will be distributing the movie globally across all regions but it isn't the first time the movie has been seen. It first premiered at the 2016 Toronto International Film Festival
What's Mascots About?
The movie, set up to be in a mockumentary format, will tell the story of the forgotten heroes when it comes to sports games. It'll have interviews with Mascots from across different sports and bring them together at a world event where they judge sports Mascots.
Article Continues Below...
The event is the 8th World Mascot Association Championships where 20 contestants will be gunning for the Gold Fluffy award.
https://www.youtube.com/watch?v=swTWozTxQ-E
Who's Starring in Mascots?
Even if the plot of the movie isn't pushing your buttons its cast stacked full of comedy heavyweights is sure to appeal to even the most stubborn of comedy movie fans.
Let's run through the cast list now in alphabetical order.
Bob Balaban
Brad Williams
Chris O'Dowd
Christopher Guest
Christopher Moynihan
Don Lake
Ed Begley, Jr.
Fred Willard
Jane Lynch
Jennifer Coolidge
Jim Piddock
John Michael Higgins
Kathreen Khavari
Kerry Godliman
Maria Blasucci
Michael Hitchcock
Parker Posey
Sarah Baker
Susan Yeagley
Tom Bennett
Zach Woods
Who's Behind Mascots on Netflix?
Christopher Guest, a prolific comedy veteran is behind the new project and is also behind some greats throughout the last few decades including This is Spinal Tap, Best in Show, The Princess Bride and A Mighty Wind. He won a primetime Emmy for his writing on The Lily Tomlin Special and furthermore, he not only wrote Mascots but also directed and starred in it too.