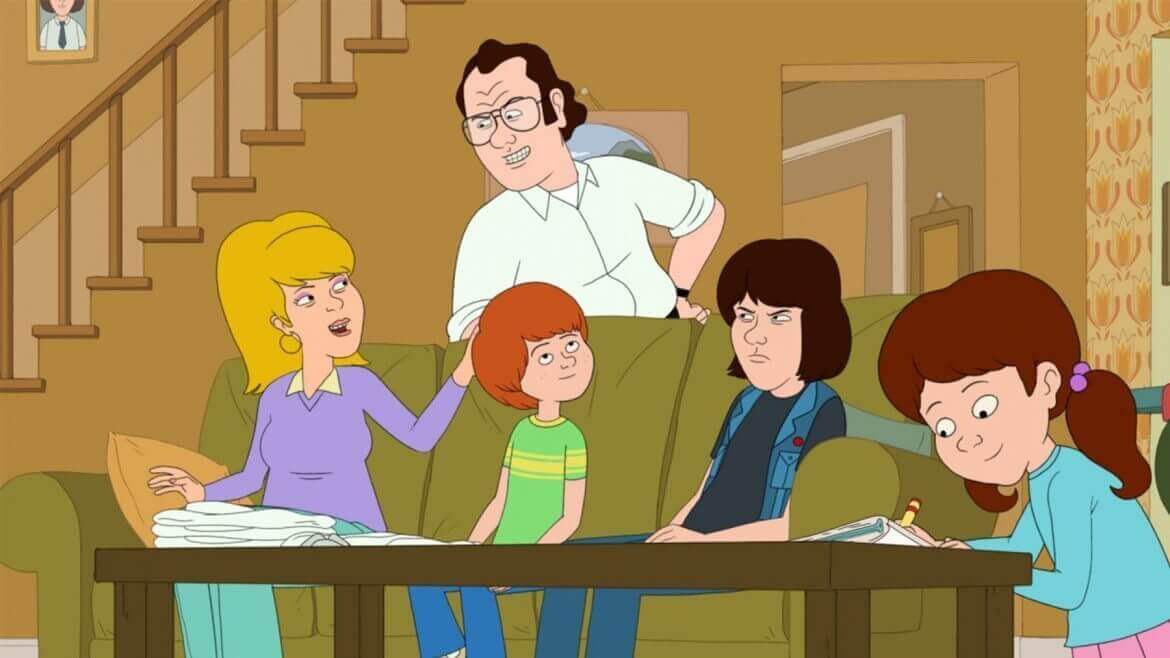 F is for Family is an American animated sitcom created by Bill Burr and Michael Price. The show released on December 18, 2015, and consisted of only six episodes. The second season could still be a while away, unfortunately for the fans of the comedy show, but this article is going to inform you of all we know currently about the next installment for the Murphy family.
Updated! (04/18/2017): F is for Family has been confirmed for release on May 30th 2017.
Season 1 Details and Recap: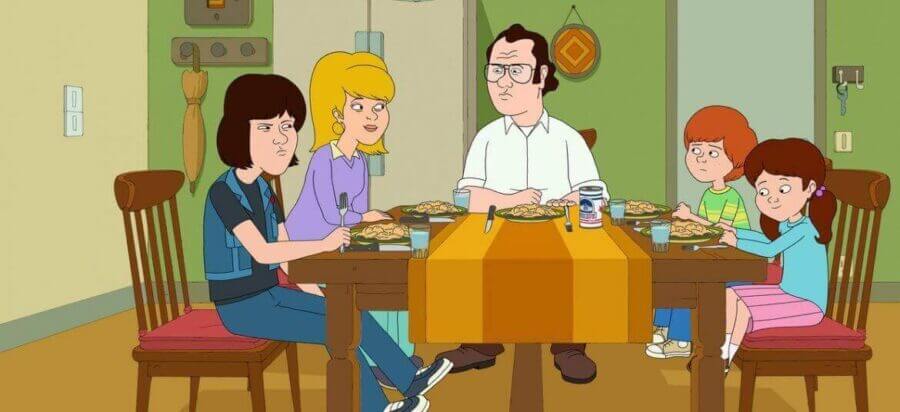 The show is set back in the 1970's and follows the Murphy family, a regular suburban family trying to get by in that day's society. Bill Burr (American Stand-up comedian and actor) plays the main part of Frank Murphy, an irritatable Korean War veteran who loves to drop the f-bomb. He is a very angry father who often resorts to shouting and only seems content when he is firmly placed in front of a working TV. The family also includes Franks wife Sue (Voiced by Laura Dern), who is a somewhat typical housewife. Along with Kevin, the rebellious teenage son, Bill (Haley Reinhart) the younger, skinny and prone to being bullied brother, and finally the only daughter Maureen (Debi Derryberry), a smart little girl who hides her destructive capabilities in her cuteness.
The series makes loads of reference to 1970's lifestyles, from the introduction music being "Come and Get Your Love" by Redbone to the small little nostalgic 70's details. An example of a subtle reference is that the second episode is titled "Saturday Bloody Saturday" most likely a reference to the 1973 release of 'Sabbath Bloody Sabbath.'
https://www.youtube.com/watch?v=HFzrvMS6P8g
Season 2 – Release Date and Details:
On April 15, 2016, Season 2 of F is For Family was officially announced to have been renewed for a next season on Netflix.
Bill Burr takes part in an active podcast where he often takes questions. He revealed that the new season would include more episodes, at least 10, compared to the 6 in season 1. He also said on the podcast that the release date would be somewhere close to May 2017.
We also know, thanks to a leak of the front page of the script (Tweet from the writer)  for the new season that the first episode title is "Heavy Sledding".
First table read of Season 2! #FisForFamily pic.twitter.com/YQfaCBYZ0a

— Michael Price (@mikepriceinla) April 15, 2016
Michael Price is the co-creator, writer and executive producer for F is for Family, and he is also well known for his contribution to The Simpsons, he wrote 266 episodes and was the co-executive producer, so I think it's safe to say that this TV series is in some experienced and reliable hands.
Unfortunately, currently we don't have any new Season 2 trailers or further information, but if Bill Burr's suggestions are correct, we might not have to wait much longer.
How many times have you rewatched the first season? Are you hyped for the Murphy family to return? Tell us in the comments below!