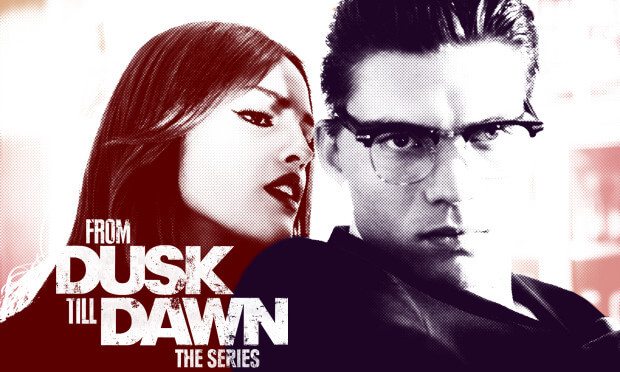 If you're in the states you may have felt a little left out when it was announced that From Dusk Till Dawn will be streaming a new episode a week exclusively on Netflix. Well you won't feel left out after August 19th as the entire season 1 will be streaming on Netflix US.
The reason that From Dusk Till Dawn isn't on Netflix US or Latin America just yet is because it was one of pioneering shows on newly launched channel El Rey which is a new channel popping up on Comcast, Time Warner Cable and DirecTV in recent months. Not that the season has been aired in full Netflix in the US can now resume showing the series as an exclusive weapon in its ever growing arsenal of content.
The show – if you're not aware is a reboot of a classic B movie with Vampires and back then a young George Clooney taking the helm as lead role. The TV series has a few things which stay true to the original but otherwise is taking it off in a brand new direction. Season 1 received mostly favourable reviews stating that if you enjoyed the movie this will certainly be up your alley.
So what do you think Netflix fans? Did you watch season 1? What was your opinion of it?