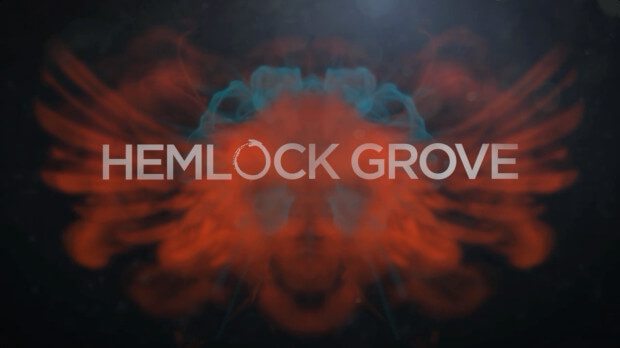 While not as widely recognised as say House of Cards or Netflix's prison drama Orange is the New Black, Hemlock Grove still offers some a little different for viewers exclusive to Netflix. Produced by Eli Roth who's known for some of his horror movies including Hostel and The Last Exorcism it's felt that he was a perfect match going into the first and second season of Hemlock Grove.
The last season introduced us to the characters of Hemlock Grove and the weird supernatural world that Eli created. In a sea of supernatural drama's now flooding networks and channels alike Hemlock Grove really had to prove its position in the market which is why it recruited top actors and actresses including that of Famke Janssen most known for her roles in the X-Men movie franchise and Dougray Scott who's played roles in Mission Impossible and the movie adaptation of Hitman. 
Season 2 – for which there's a trailer below will have the characters coming to grips with a massacre in the series. While also having a ton of gore, mystery and outright mental happenings.
When Eli Roth spoke about the relationship with Netflix he noted "Netflix has been an incredible partner, and whenever we wanted to take the story in a dangerous direction, they encouraged us to go even further — into a scarier, darker, and sexier place. We guarantee you won't see anything like this anywhere else on television."
So are you excited about the return of the series? Let us know below.