Hola Extension is selling your bandwidth without you knowing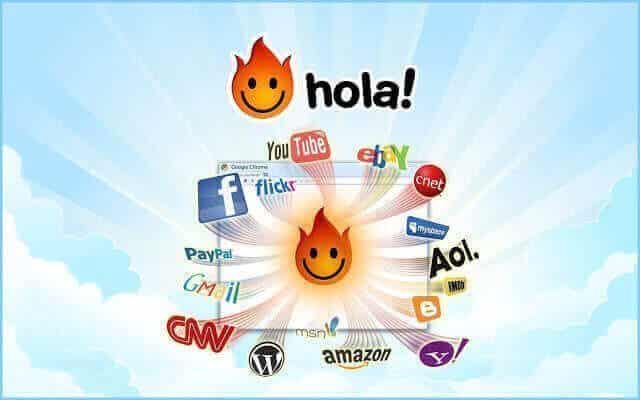 Update: After the backlash Hola has introduced a banner on its page with a clearer definition of what it's up to. It also introduces its paid for method, Hola Premium.

Original Story: The best things are free as the saying goes but as another saying goes, if it's too good to be true, it probably is. Hola.org is the extension which has allowed over 7,000,000 people to browse the web masking their IP to allow you to access geo-locked content which does include Netflix. There are many paid services out there such as SimpleTelly which offer similar services but Hola.org has always been free which is a massive bonus when it comes to many peoples decision making.
However Vice has discovered that Hola.org is operating some very questionable business practices which involves them selling on your information and bandwidth to literally anyone. For example a recent attack on the online image board 4chan was through exit nodes which bought down the website. This obviously is very concerning especially for those on capped data limits as could cause you some serious bills in the future.
When speaking to Vice co-founder of Hola said 'We can provide [Hola] for free since each user is also an exit node for other users,'. Now if you ask us this is damn right out of order particularly when their own website did not inform you of these practices until the recent attacks.
"Are 100 percent of users aware that they are on a peer-to-peer network and what it means? The answer is no. Not because we're covering it, trying not to show them—because we are telling them about it—but because most of them just don't care, they want a good service, it works well and it doesn't screw them up."
So there you have folks let us know if you'll continue using the extension below after these revelations.
[interaction id="556870151c915e9c56463c15″]