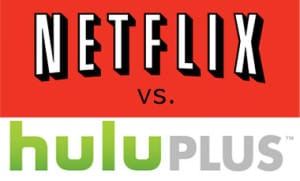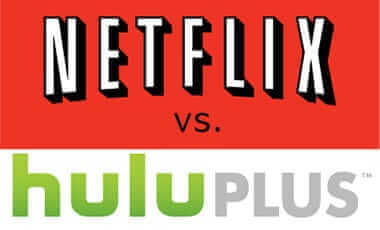 When trying to decide between the two most popular television streaming services – Netflix and Hulu Plus, customers will want to examine their entertainment needs first. After determining where their interests lie, customers can then begin examining the service providers and choosing the best one for them. Here, the work has been done. Continue reading for a comprehensive comparison of the two top streaming services in the world.
Movies or Series?
The first thing that customers will want to know about their entertainment preferences is whether they like watching a movie or a television series. For customers preferring movies, Netflix will be the better option as it has all the blockbuster hits. Most of America's favorite television shows are also on Netflix, but the drawback is that it could take a year or longer after the season has ended before they are released. Not so for Hulu Plus, America's most popular television shows are available usually within 24 hours of airing on the network. This feature allows Hulu Plus to stand out as a television series provider. Some customers who are heavy movie watchers have found Hulu Plus to be lacking in this area, though. And while they provide an excellent way to view trailers of upcoming blockbuster hits, their own selection of movies is rather lacking, for those not interested in the classics.
It's all about the Dollar.
Here is where most comparisons of services differ, but oddly enough, both Netflix streaming service and Hulu Plus memberships cost the exact same. A mere $7.99 a month subtracted from a customer's bank account could have them viewing either one of the services on their television screens. An edge that Netflix has over Hulu, where price is concerned, is that for an additional $7.99, customers can also have access to Netflix's tangible library of delivery by mail service. Customers will want to note that, for Netflix, some movies and television shows are available only through the delivery service.
User friendly?
When it comes to functionality, Netflix shines. The menus are extremely easy to navigate; this has been achieved through constant development of the interface system. Just in the past couple of years there have been major advancements to the way Netflix delivers its streaming service. From the unique sub-menus to the kid friendly browser, Netflix is constantly coming up with innovative ways to adapt their system to an ever-changing world. With Hulu Plus, life is a little more complicated. Not all, but most of Hulu Plus television can be streamed via the game system route. This means that to enjoy some of Hulu's programming on their big screen t.v., a customer will have to hook up the computer to their television using wiring, most likely an HDMI cord, and this is a hassle, really. Another dysfunctional property of the Hulu Plus features is its "Shows you Watch" category. Most of the shows in this category are not watched by Hulu's customers. Hulu has a way of deciding a customer's preference for shows, by automatically playing episodes of shows it thinks a customer will be interested in. Once this show has begun streaming, it is added to the category, where it stays. It is an annoying issue that has yet to be resolved. Other than that, finding a favorite television show is relatively easy for the subscriber, as the most popular shows are usually scrolling on the homepage and Hulu moves the shows of your "watch" category to the front of the side-scroll bar.
Deciding which streaming service is right for a customer, shouldn't be confusing. By utilizing this comparison, shoppers should feel confident when choosing between Netflix and Hulu Plus as there are a lot of differences, both positive and negative about each service. Happy shopping and enjoy the show!