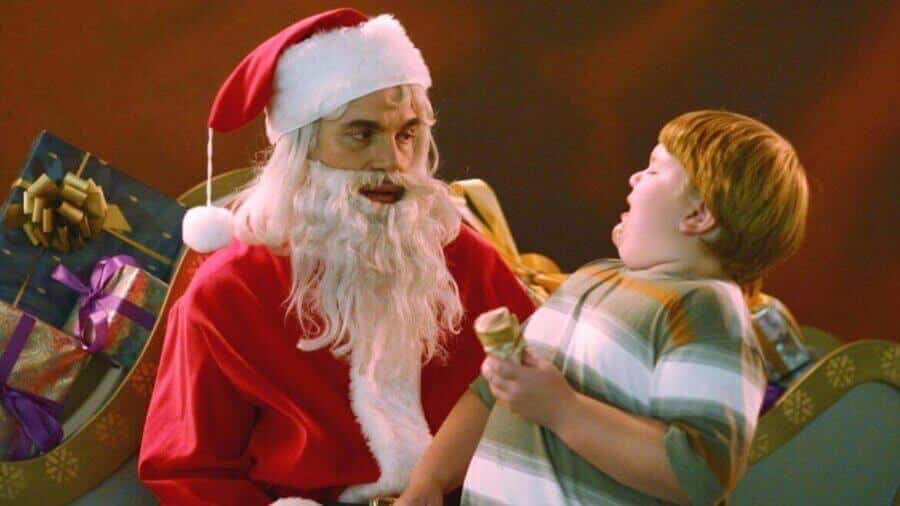 There's never been a better time to watch the first Bad Santa movie with the long-awaited sequel finally in cinemas 13 years after the first released. The non-traditional Christmas movie had many in stitches as it deals with the more sensitive side of Christmas. It's a comedy which has become a staple in many people's holiday calendar. So let's take a look as to whether the first movie or the sequel is on or is coming to Netflix in your region.
The movie stars Billy Bob Thornton who plays the role of a mall Santa who along with his elf (played by Tony Cox) plan to rob the mall they're working at for the holidays. Things don't quite go according to plan though. The movie also stars Gilmore Girl's Lauren Graham.
Although it's certainly not for kids and may not have the best rating in the world, a large audience still loves it.
Article Continues Below...
As to whether it's on Netflix or not, you may be a little disappointed depending on where you are in the world. For those in the United States, Canada, Australia or the United Kingdom, with the brand new sequel out in the cinemas, you aren't and shouldn't be expecting to stream the first movie on Netflix anytime soon.
Those in the United Kingdom will find the movie streaming on NowTV and cable providers have snapped up the rights to the movie.
Elsewhere in the world, you're a bit luckier as the nordic regions and the Netherlands are all streaming the 2003 movie.
As for the sequel, don't expect that to arriving on Netflix anywhere for the next year or so but those with a Netflix DVD subscription can expect it to land in summer 2017.