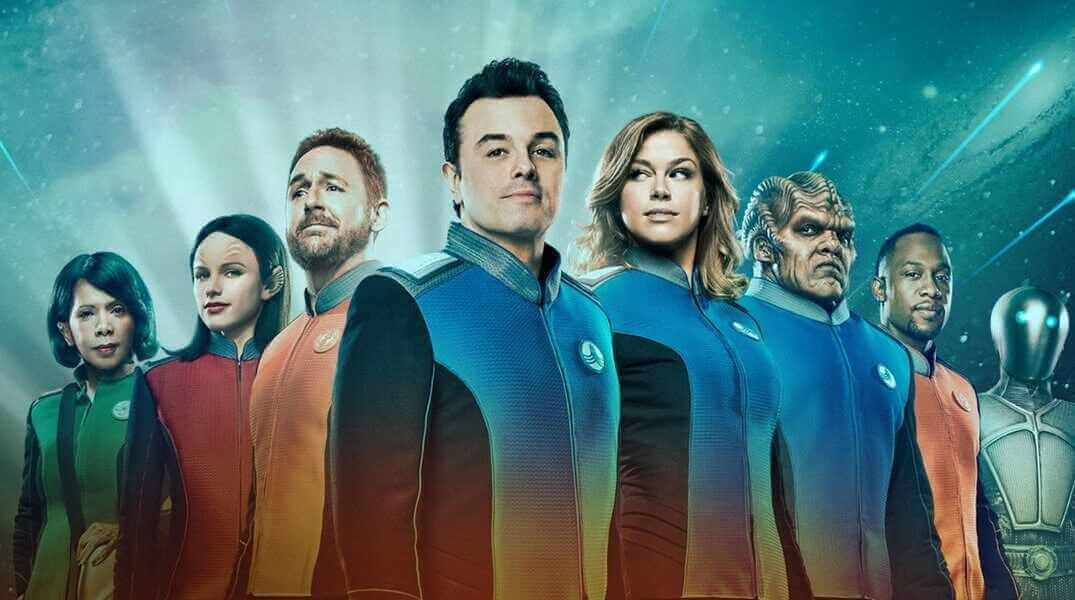 Seth MacFarlane's latest project, The Orville is now showing on Fox and many will be wondering whether season 1 of The Orville will be coming to Netflix and depending on where you are in the world, the answer could be yes. Let's dive in. 
If you're wondering who Seth MacFarlane is and why he's such a big deal that's because you'll know him more as Peter Griffin in Family Guy or him playing a teddy bear in Ted. His TV home has always been Fox with his animated shows consistently getting renewed and his new series will likely have a long and fruitful life too.
The new show called The Orville looks like a mix between Red Dwarf and Star Trek and contains plenty of classic MacFarlane comedy. The plot consists of MacFarlane's character being declared the captain of the U.S.S Orville sets off 400 years in the future.
Now let's take a look at the show's streaming plans and figure out whether it'll be on Netflix.
Will The Orville be on Netflix US?
Sadly, the show won't be coming to Netflix US. Netflix up until this year would've been in for the running to stream the show but thanks to Fox and Netflix failing to renegotiate their contract, all past and future Fox shows won't be on Netflix.
The show does have a streaming home, however, in the form of Hulu. Fox owns a part stake in the streaming platform and therefore makes it an obvious choice for streaming. New episodes are streaming soon after the TV show meaning you don't have long waits.
Will The Orville be on Netflix UK?
In the UK, the show has yet to find a streaming home. NowTV traditionally carries most of Fox's library thanks to Sky being partly owned by the parent organisation. As of right now though, the show isn't available on that platform.
When would The Orville be on Netflix?
Excluded the United States, we'd expect season 1 of The Orville to land on Netflix around the time season 2 was due to be released. Given most Fox shows to release on an annual basis that'd mean that season 1 would be added to Netflix in September 2018.
Would you like to see Seth MacFarlane's latest outing on Netflix? Let us know in the comments below.