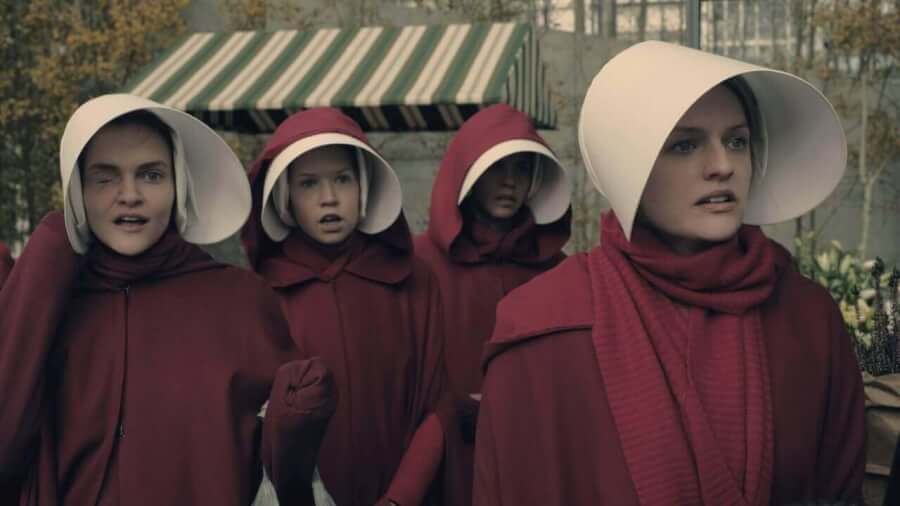 The Handmaid's Tale has been a defining show in the era of streaming. It's among Hulu's best original shows and as a result many will ask the question as to whether it'll eventually come to Netflix. As you've probably guessed by now, that absolutely won't be the case. Here's why The Handmaid's Tale isn't on Netflix and where you can stream it elsewhere plus some Netflix alternatives to soften the blow.
Scoring 13 nominations and multiple wins at the Primetime Emmy Awards, The Handmaid's Tale has been a breakthrough in streaming especially for Hulu who's struggled to find their big original hit. The series is a TV adaptation of the novel by Margaret Atwood. It features Elisabeth Moss who plays a handmaid in a dystopian future where woman are servants to simply carry children.
Season 1 began airing on Hulu in April 2017 and season 2 just began a week ago on April 25th.
---
Why isn't The Handmaid's Tale on Netflix in the United States?
Basically, because it's exclusive to Hulu. Hulu is more known as being a catchup service for the big TV networks such as ABC, Fox, and NBC but has been creating their own original content for a number of years now. Netflix doesn't release its original content to other providers as it's the main selling point to consumers to get them to subscribe to their service. That's exactly the same scenario here for The Handmaid's Tale. As a result, unless Hulu goes bankrupt (it won't) The Handmaid's Tale will remain only on Hulu.
The only saving grace (you'll appreciate this pun in a minute or probably won't) is that Hulu did decide to release the first season on boxset. That's now available to rent through Netflix's DVD service since March 2018.
---
Is 'The Handmaids' Tale on other Netflix Regions?
The Handmaid's Tale isn't anywhere on Netflix and won't be despite Hulu only being available in the United States.
In the United Kingdom, Channel 4 picked up the rights to the show and is currently available on All4 streaming. In Canada, the series is exclusively available on Bravo and in Australia, the only way you're able to stream is through SBS on demand.
---
Series Similar to The Handmaid's Tale on Netflix
If it's Margaret Atwood's fantastic writing you're after then Alias Grace is available exclusively on Netflix in most regions. The TV adaptation mini-series tells the story of a young America doctor who is there to study the mind of Grace Marks, a convicted murderer.
Cable Girls, a Spanish series is another show to stream especially if you like a predominantly female cast in times where they're inferior to men. Likewise, Mudbound, a Netflix Original movie had similar kinds of praise that The Handmaid's Tale received surrounding covering sensitive topics.