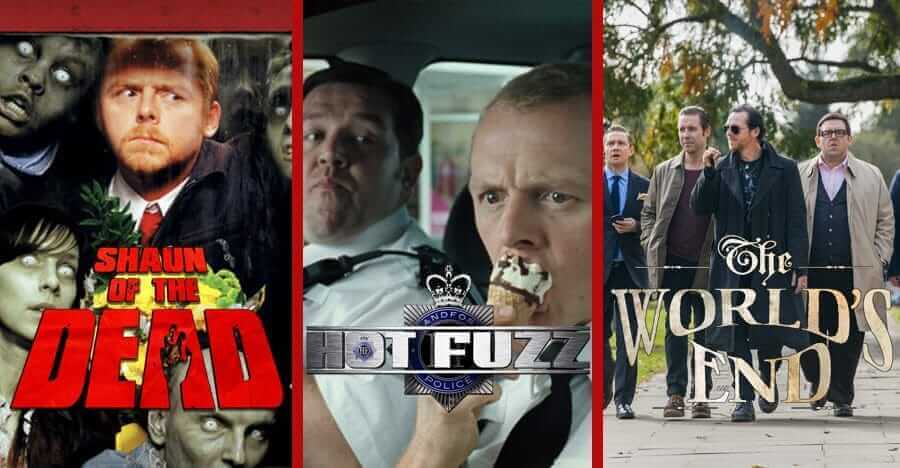 Following the recent release of the smash hit ''Baby Driver' directed by Edgar Wright and Staring Ansel Elgort, we have decided to take a look to see if the films that Edgar is most known for are available to stream on Netflix.
Edgar Wright is known for being a master of visual comedy, and he proved this when he directed the three films 'Hot Fuzz', 'Shaun of the Dead' and 'The Worlds End' which were dubbed "The Cornetto Trilogy" following a running joke in the films. Each film is completely separate from each other and follows the characters played by Simon Pegg and Nick Frost.
The films also include many great well-known supporting actors including but not limited to: Pierce Brosnan, Timothy Dalton, Bill Nighy, Martin Freeman, Steve Coogan, David Bradley and many, many more.
SPOILER WARNING!
The first film was released all the way back in 2004, titled 'Shaun of the Dead' and is a rom-com zombie movie following two best friends Shaun and Ed as they attempt to survive a zombie apocalypse the only way they know how… by going to the Pub. The first film really sets the tone as a foul-mouthed comedy with some great one liners and attention to detail, which means you can watch it over and over and still notice something new each time. Rest In Piece George Romero
The Second film in the trilogy was released in 2007 and is a buddy cop film titled 'Hot   Fuzz' following the excellent Metropolitan police officer Nicholas Angel, who starts to show up the rest of the force (sorry… service) in London. So as punishment for being too good, Angel is sent out to the small English village of Standford which has won the 'village of the year' award for many years. But after a string of deaths occurs in the town,  Angel starts suspecting a sinister plot is taking place, despite the whole town denying it.
The final and most recent film hit our screens in 2013 and was titled 'The Worlds End' and was more of a Sci-Fi comedy based on 5 friends who reunite in their old home town for an epic pub crawl. As time goes on they start to wonder if it's them who've changed over twenty years, or in fact the town and its inhabitance. Somehow the five friends, led by Garry King (Simon Pegg) become the last hope for human civilisation as we know it, some pretty serious stuff for a night out.
All three films received critical acclaim, due to Edgar Wright's amazing visual talent with directing comedy, but also thanks to all the actors involved.
Unfortunately currently only one of the titles is available to stream on Netflix, that being the second film in the trilogy, 'Hot Fuzz'. This still leaves quite a possibility for the other titles to become available at a later date. But currently, your best bet for online streaming is either YouTube Video or Google Play. If you are lucky enough to have a Netflix DVD account, renting is always an option. But do keep an eye on our new releases so you can stay up-to-date with any titles that are available to stream on Netflix.