In case you haven't ever come across the Netflix ISP Speed Index it's updated monthly to show off the impressive statistics that Netflix collects on a daily basis. The first snippet of information is that Google's own Fiber technology is leading the way (3.69mbps) in terms of speed in the United States with Clear Wire being the worst at only 0.96mbps.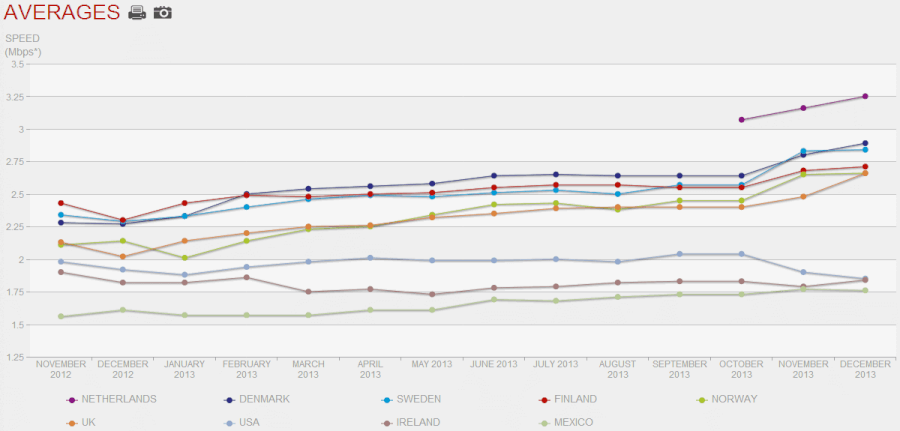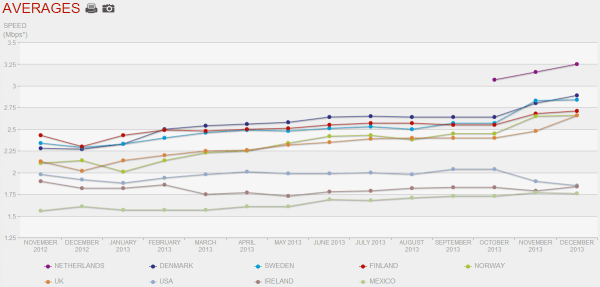 It's also worth pointing out that this is the first month where Netflix in the USA and Mexico didn't see any performance increases in terms of both traffic and rise of internet speed. This stunted growth along with the announcement that Hulu and Amazon are catching up has sent investors in Netflix around the bend with many selling up their shares.
Netflix also announced that their 40 million Netflix subscriber base is now streaming of 1 billion hours of TV series and movies last month.