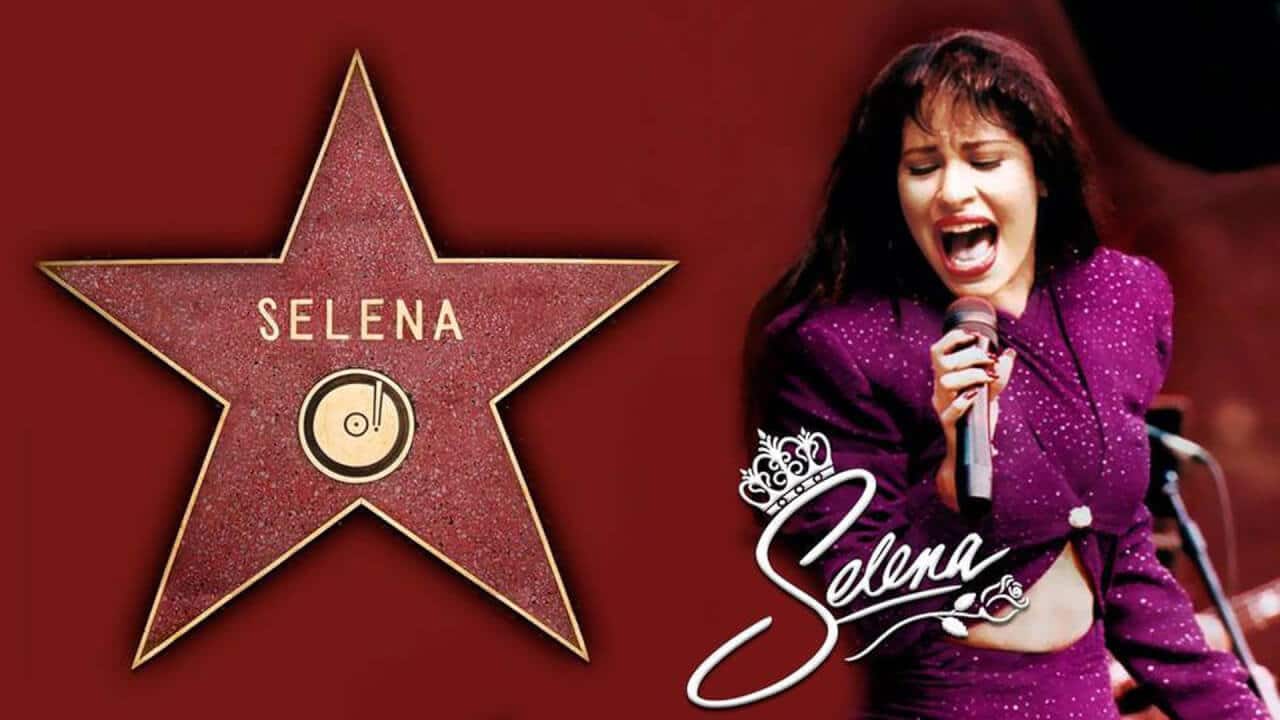 Netflix has recently announced that a scripted series based on the life of Selena Quintanilla is in production. The late Tejano-Popstar was a huge star in the throughout the '80s and '90s before her untimely death in 1995. The series is set to follow the full life of Selena from Childhood all the way to when she was sadly murdered by Yolanda Saldívar. Here's what we know so far on Selena: The Series.
Who was Selena Quintanilla?
Born in 1971, Selena Quintanilla was an American Tejano-Popstar from Lake Jackson, Texas. Growing up in a region where the music of Tejano was popular (Tejano is a popular style of music which originated in Central and South Texas), she would rise to become the "Queen of Tejano" and is known as the greatest artist of Tejano.
Throughout her career, Selena would go on to be nominated for numerous awards and winning many. Including that of a Grammy award for best 'Mexican/American Album. While she was known as the Queen of her genre, Selena would also go on to produce music in other genres such as Pop, R&B and numerous genres of Spanish folk music. Selena was beloved by many fans but sadly it would one of her fans that would lead to her death.
The Death of Selena Quintanilla
In 1995 Selena was murdered by President of the Selena Quintanilla fan club Yolanda Saldívar. Not only was Yolanda the president of the fan club but she was also a manager of Selena's merchandise, her registered agent in San Antonio and also her friend. Yolanda stole thousands of dollars through the fan club and ultimately she was also the cause of Selena's merchandise to decrease in sales due to her poor attitude.
Despite all the accusations Selena stuck by Yolanda as she was a close friend of hers. Selena also wanted to keep her close as she had access to bank records, statements, and financial records necessary for tax purposes. Days before Selena's death, Yolanda was withholding these documents. Selena would then confront Yolanda in a hotel and after a heated argument, Yolanda would draw a gun on Selena and shoot her as Selena attempted to flee. Selena did not survive as a bullet hit a crucial artery in the chest. If the bullet had only been millimeters up or down the wound would have been less severe.
Yolanda was found guilty of murder and is currently in prison. She will be eligible for parole in March 2025 after serving a 30-year sentence.
Funeral
3000 fans would attend a vigil in her honor. Tens of thousands of fans would arrive to grieve during the open casket. Fans lined up for almost a mile to pay their condolences. In the end, 78,000 would sign her book of condolence. Her death was devastating to the Latin American community. Many thousands of fans that attended traveled thousands of miles to pay their respects.
The Legacy of Selena
Millions of fans loved Selena. Her death has led many to compare the reaction to that of other musician deaths such as John Lennon and Elvis Presley. People magazine would release an issue in her honor and would completely sell out. This would equate to almost one million copies sold.
Former President of the United States George W Bush was the Governor of Texas at the time. Selena's Birthday is April 16th. In her honor, George Bush declared April 16th as Selena Day. The 'Mexican Madonna' would go on to have a profound effect on Latin American culture and would inspire a generation of young Latin American artists.
---
Is there casting news?
At the time of writing, no actress has been cast. Some fans have taken to Twitter to express who they believe should be cast.
YES. DEMI AS SELENA QUINTANILLA. 😍 @ddlovato @SelenaLaLeyenda https://t.co/qosqpGTzkH

— 💫 (@demimystrenght_) December 12, 2018
Becky G should play Selena Quintanilla in the new Selena Netflix series pic.twitter.com/5KjJpQuVuI

— Jason Bolaños (@JBinAV) December 12, 2018
---
How many episodes will the series have?
It has already been announced that the series will be limited and split into two parts. This means we will only receive one season with two long episodes.
---
How have fans reacted?
The fan reaction has been overwhelming online. Many fans are absolutely ecstatic that a series in her honor will be arriving on Netflix.
EEEEEEEEEEEEEEEEEEEEEEEEE! I'm SCREAMING!

"A Selena Quintanilla scripted series is heading to Netflix" https://t.co/PDnVWzZklP

— I.Can't.Use.My.REAL.Name. (@DestyLaRoux_214) December 12, 2018
A SELENA QUINTANILLA SCRIPTED SERIES IS COMING OUT ON NETFLIX 🗣🗣🗣

— maganjalei (@MakanaleiK) December 12, 2018
So netflix is coming out with a Selena Quintanilla series and i am screaming of excitment. Ill be ready with my box of tissues.

— Emely (@Simplyy_emely) December 12, 2018
---
When will Selena: The Series be coming to Netflix?
The show will release in 2020 as a 2-part limited series. Many fans will already be setting their calendars in anticipation!
Are you excited for Selena: The Series? Let us know in the comments below!