Based on the best-selling manga series of the same name, Nanatsu no Taiza is set in a world that resembles the European Middles Ages, we have the Kingdom of Britannia long protected by the powerful holy knights whose magic is feared and revered across the land. 10 years ago the powerful group of Holy Knights known as 'The Seven Deadly Sins' committed treason and staged a coup against the crown and betrayed the Kingdom of Liones. Many Knights were slain but the Seven Deadly Sins were defeated and scattered to the wind.
10 Long years later and the once loyal Holy Knights have staged a coup against the crown themselves and have begun their own tyrannical rule over the people of Liones. Only rumour remains of the existence of the Seven Deadly Sins, which is enough for Princess Elizabeth to begin her search and her attempt bring together the once most powerful group of Holy Knights in the nation to take back her Kingdom from the Holy Knights, save her family and to restore peace and justice back to the kingdom.
The Review
I was determined not to let the 5 stars sway my opinion on what I expected from this anime. My first impression of this show was more intrigue due to this being Netflix's second Original anime in its collection and even though this is based on a very popular manga I had never heard of it and it wasn't until the guys over at what's on Netflix made me aware of Seven Deadly Sins that I decided to watch it.
From start to finish I was glued to my TV and couldn't turn away. Just watching the opening sequence I knew I was going to love this anime and oh baby I was not disappointed! The action and fight sequences fantastic, the characters well developed and charming. The cross between Manga art style and Medieval was brilliant, I mean come on this is based in Britannia and even though it's an anime we can't have everyone looking Japanese!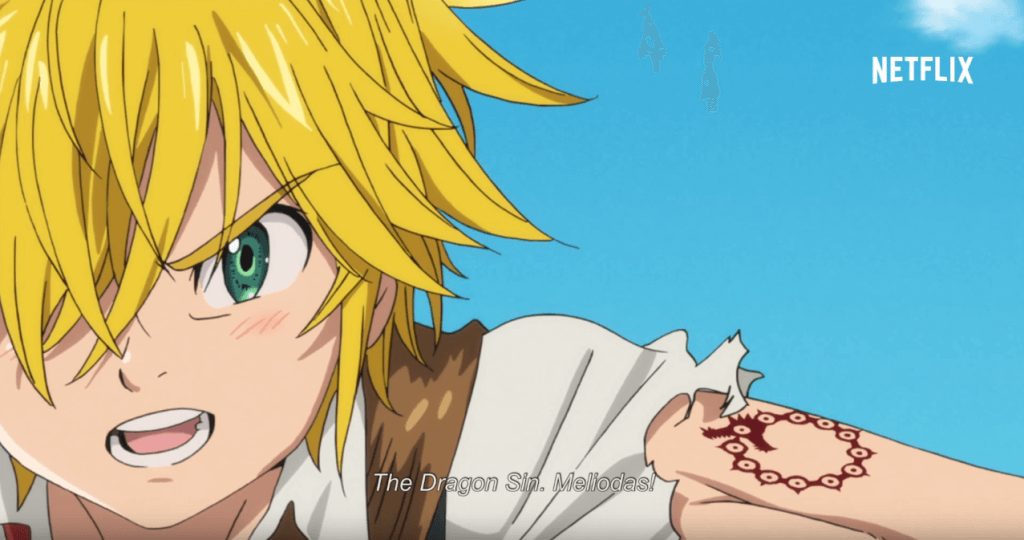 This show had the right amount of blend between action, story and of course the feels, we all suffer from those anime feels right? *Cough* (Tokyo Ghoul and FMA.. Anyone.. Anyone.. Bueller.. anyone?).
The director of this anime Okamura Tensai really has hit a homerun with this and has continued on from another brilliant anime (Blue Exorcist also on Netflix), therefore I hope he is given more projects and continues further to direct the second season of Seven Deadly Sins.
I'm an avid believer that Animes sound far greater watching with Jap dub and English Sub (Besides DBZ, nothing more awesome than a Sean Schemmel Goku scream), and Seven did not fail to deliver on this either, all the characters were delivered fantastically and all had their own unique quirks and personalities.
Of course you could see where the similarities lay with this anime such as the Holy Knights that resemble the alchemists from FMA, the different magic types from Fairy tail even the main hero reminds me of a cross between Edward Alric, Goku and with a sprinkle of Hyoudou Issie for that hentai goodness.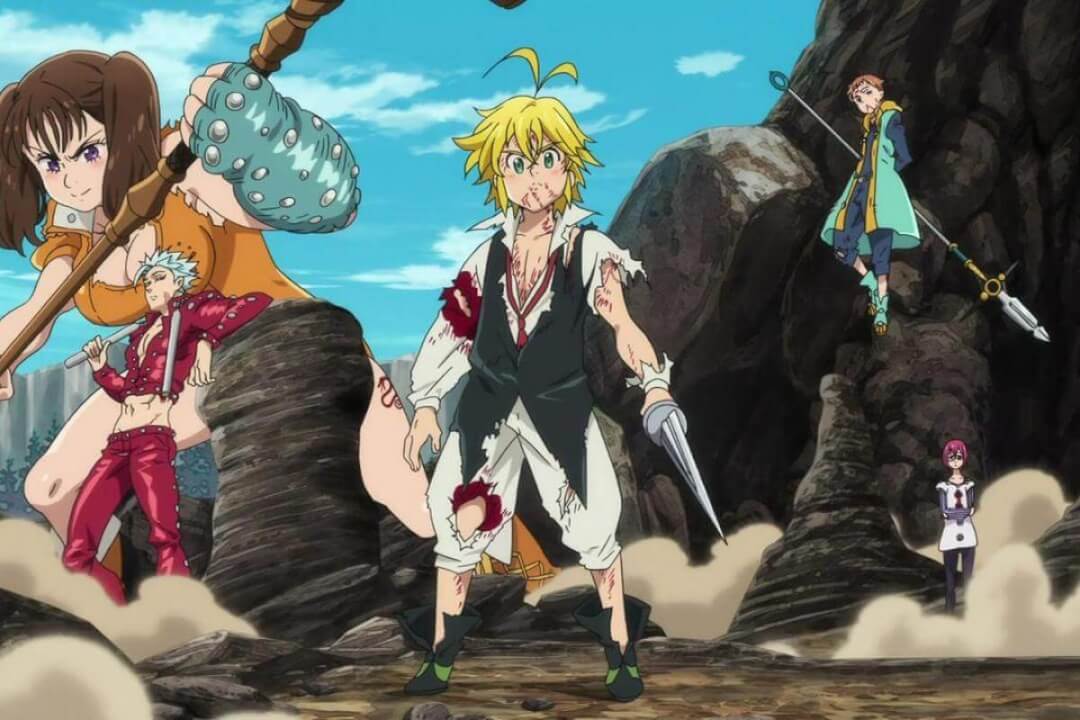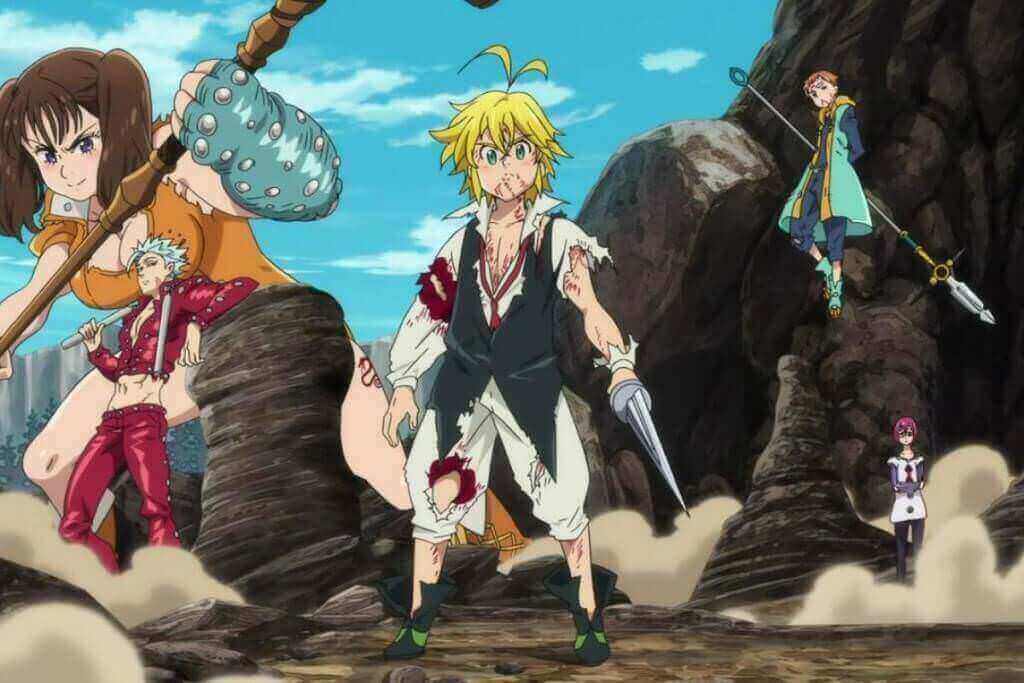 This is a perfect anime for beginners to jump straight into or for the veteran watchers it has that fantastic blend of Fantasy, Comedy and Romance therefore without a shadow of a doubt is one of the best anime's on Netflix to add to their ever growing list. It undoubtedly deserves it's 5 star rating and anybody who says otherwise can get a Nic Cage death stare from me!
In conclusion I think Netflix have a taken a very large step forward in the anime department as no one can deny that compared to 5 years ago anime has boomed in the west and increases with popularity with each passing day. If Netflix can produce more original animes and keep hold of exclusives they shall certainly rival Crunchyroll and Funimation for content.