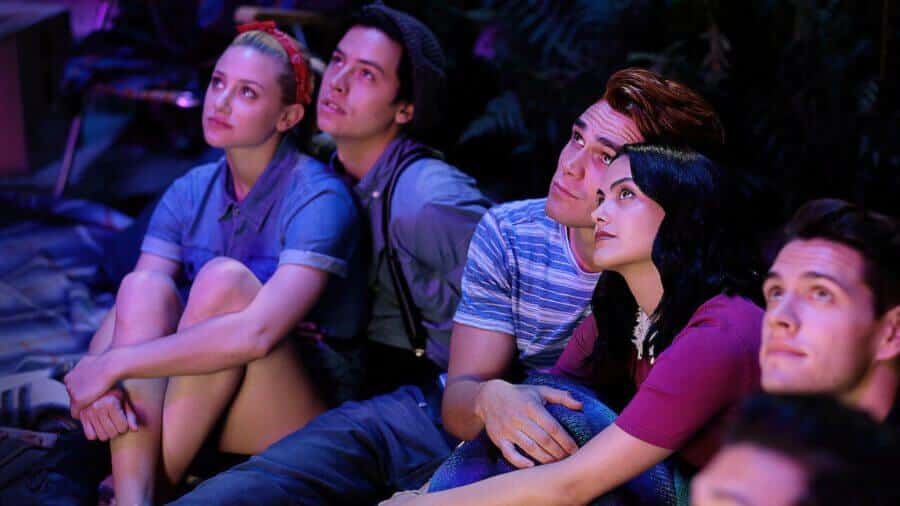 By now subscribers are waking up to discover that the latest episode of Riverdale isn't on Netflix. Not to worry, the series is on a short break and will be returning to Netflix very soon. This is common with Riverdale that often takes breaks throughout the season. Here's when Riverdale season 4: episode 8 is coming to Netflix.
Riverdale has continued to maintain its place as one of the most popular teen-dramas on Netflix, and the latest episodes are always high in demand. The latest break is the first of the fourth season, and certainly not the last.
---
When is Riverdale season 4: episode 8 coming to Netflix?
At the time of writing this article, subscribers will have to wait one week for the eight-episode of season 4 to arrive on Netflix. This is because on Thursday the 28th of November, the US is currently celebrating Thanksgiving. This means that the show will be on a brief one week break.
The eighth episode will air on its home network The CW on Wednesday the 4th of December and will be available to Netflix subscribers the following day on December 5th, 2019.
---
What time will Riverdale season 4: episode 8 be on Netflix?
Subscribers will know by know that depending on what region of the world you live will dictate what time Netflix's latest content arrives in your library.
The following time table is what time you can stream season 4, episode 8 on Netflix:
| Time Zone | Time available to stream |
| --- | --- |
| British Daylight Savings Time | 8:00 AM |
| Central European Time | 9:00 AM |
| Eastern European Time | 10:00 AM |
| India Standard Time | 13:30 PM |
| Japan Standard Time | 16:00 PM |
| Australian Eastern Time | 19:00 PM |
| New Zealand Day Light Time | 21:00 PM |
---
When is the Christmas Break for Riverdale?
Subscribers will be disappointed to learn that there are only two more episodes before Riverdale stops briefly for a Christmas break.
The final episode of the year (episode ten) airs on the 11th of December and will be available on Netflix on Thursday the 12th of December.
When will Riverdale return in 2020?
It's going to be a long break over the Christmas period before Riverdale returns to Netflix. It will be a five-week break for the series and will return to The CW on December 15th, 2019. This means that episode 10 of the fourth season will arrive on December 16th, 2019.
---
How many episodes are there remaining for Riverdale season 4?
If you include the eighth episode of season 4 there are fifteen episodes remaining.
---
When is Riverdale season 4 coming to Netflix?
The fourth season will be coming to Netflix US and Canada in 2020. Riverdale's season finale will air sometime in May or June and will be available to stream soon after The CW broadcast.
---
Will you be watching the next episode of Riverdale? Let us know in the comments below!