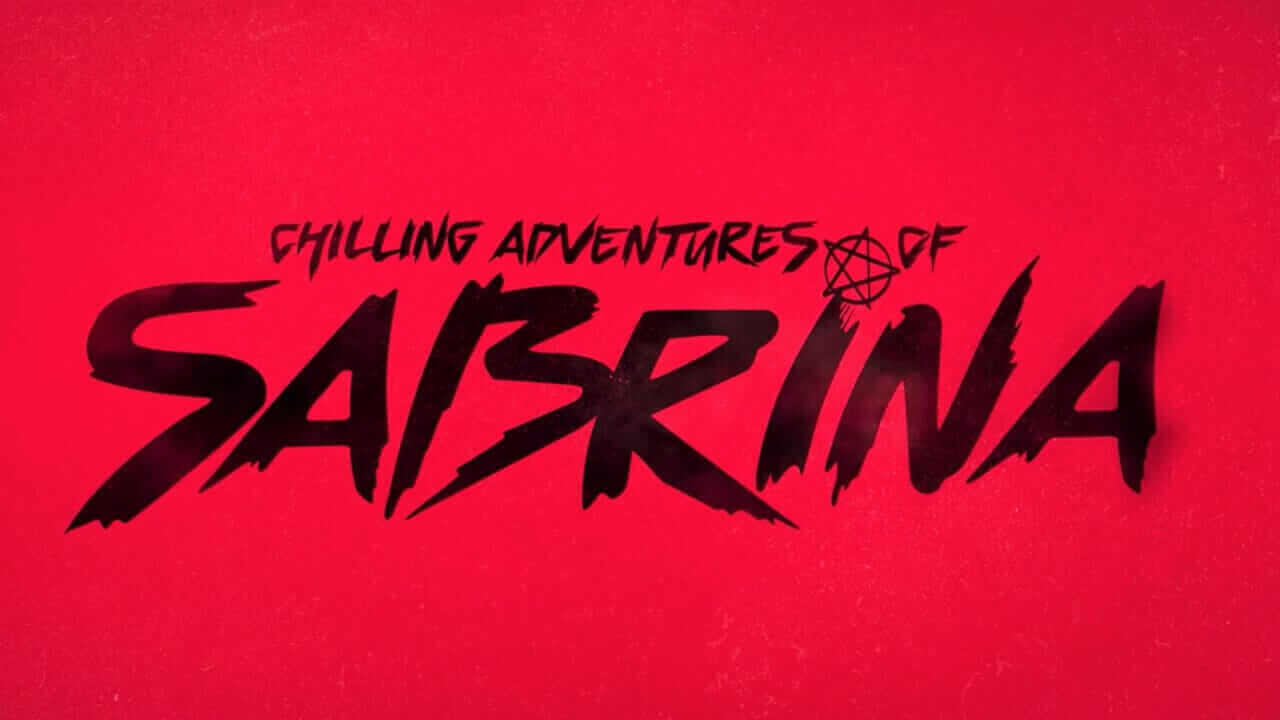 'Double, double toil and trouble' That certainly was a lot of trouble for the teenage witch in Season 1! With part 1 having released recently already many thousands of fans have already binged season 1 and are clamoring for more information on season 2. Here's everything we know so far on season 2 of The Chilling Adventures of Sabrina.
The Chilling Adventures of Sabrina is based off the comic of the same name. Set in what is to be believed to be the 1960's in the fictional town of Greendale. The story follows the adventures of Sabrina, a half mortal-half witch hybrid. Sabrina is a seemingly normal teenage girl to the public eye but behind closed doors, she lives with her witch Aunts and Cousin. As her 16th Birthday approaches she must decide to choose either the Path of Night and serve Satan or the Path of Light and choose to be a mortal.
Even before Season 1 aired we were already aware that a season 2 was definitely happening. When the project had moved from the CW over to Netflix it was announced that they had ordered 2 seasons of the show.
---
Season 1 Finale Recap *SPOILERS*
The Greendale 13 were summoned by Miss Wardwell and set loose on Greendale. The 13 would use their power to summon the Crimson Rider who would carry out their revenge. In a desperate attempt to save her friends and family Sabrina is convinced by Miss Wardwell to sign the book of beasts and give her soul to Satan.
New Found Power
Upon signing the book Sabrina goes to the tree where the 13 were hanged at their trial. Taunting Sabrina thinking she is powerless to stop them, the 13 fall victim to Sabrina's new found power. Sabrina summons Hellfire and turns the souls of the 13 to ash. Sabrina is only the 4th Witch in history that is able to summon such power. At the Academy, Zelda helps Father Blackwood's wife give birth to twins but sadly only one survived and Lady Blackwood died giving birth.
The Aftermath
After the defeat of the 13, the Crimson Rider vanishes. The only victim to fall prey to him is Rosalind's grandmother. Hilda shares a kiss with her boss Dr. Cee but as he walks away from Hilda his eyes flash yellow hinting that he may, in fact, be a supernatural entity too. Zelda returns home only for it to be revealed she stole a baby. Fearing for the elder of the twins as she is a girl that's why she steals her. In order to protect her, she wants to raise the child with Hilda. Hilda reveals that she'll be leaving moving out of their bedroom and will move into her own. While at the Academy Ambrose is clearly disturbed by Father Blackwood and the male students.
When Sabrina returns to visit Harvey she officially breaks up with him in order to protect him from harm. Throughout the episode, Miss Wardwell has been narrating the events to an unknown person. It is revealed she has been speaking to an incapacitated Mr. Hawthorne. She reveals her true form as 'Madam Satan' and proceeds to eat him.
A brand new Sabrina
Rosalind, Suzie, and Harvey ponder over Sabrina at school. The season draws to a close as the scene transitions to the Academy of unseen arts. Sabrina walks in syn with the 'Succubitches' through the foyer. As Nick stares on Sabrina gives a knowing wink to the audience.
---
What to Expect From Season 2 *Potential Spoilers*
We can expect to see a much darker and even stronger Sabrina than her season 1 counterpart. After signing the book of beasts the magical power within Sabrina has burst open. If Sabrina still wants to take on Satan she'll have to find a way to utilize her new powers. But with Sabrina at risk of becoming power drunk will she use her powers for good? Or for her own selfish means?
Zelda will be looking after the brand new baby she stole from Father Blackwood. As she is working at the academy and Hilda works in Greendale she may struggle to hide the existence of her new daughter. Hilda had found romance with her boss Mr. Cee may bite off more than she can chew once his true identity is revealed. Ambrose having struck a deal with Father Blackwood has been employed by the Academy thanks to Luke. Ambrose has also found himself within the male inner circle to which he definitely not comfortable with. He may look for a way to get out but if he betrays Blackwood and Luke's trust he may end up with a fate worse than house arrest.
Rosalind is near blind but with it, her powers of the 'Cunning' are getting stronger. With the 'Cunning' she may try and find a way to bring Sabrina back to the path of light. Suzie may continue to interact with her ancestor and learn more of her heritage. Harvey now knowing his family's history as Witch hunters could affect his fate.
---
Will There be a Crossover with Riverdale in season 2?
Surprisingly there already has been a crossover with Riverdale. While not a conventional 'crossover' it's more of a blink and you'll miss it moment.
The casts of both shows are being questioned frequently and many have expressed their desire for a crossover. With rumors are circulating more and more that Sabrina will be heading over to Riverdale for a crossover episode, but there is NO official confirmation as of yet.
---
Where are with the production of season 2?
Both seasons were shot back to back. It has been reported that filming for season 2 will conclude at the beginning of December. With post-production, we could expect the production of season 2 to wrap up around February/March time.
---
Will, There be a Season 3?
That remains to be seen. The show is loosely based on the source material and isn't following it rigidly. With how popular the series may become it would be expected that Netflix would want to go beyond the 2 seasons it ordered. It may be a while before we get confirmation from Netflix.
---
Is There a Trailer?
As the 1st season only came out recently there isn't a teaser or trailer as of yet. For now, we have Sabrina actress Kiernan Shipka appearing on the Late Night Show with Seth Meyers
---
When is the release date?
There isn't a confirmed release date as of yet. With the seasons being filmed back to back we could see an earlier release than October.
Are you excited for season 2 of The Chilling Adventures of Sabrina? Let us know in the comments below!