The End of the F***king World Season 2: Renewal Status & Release Date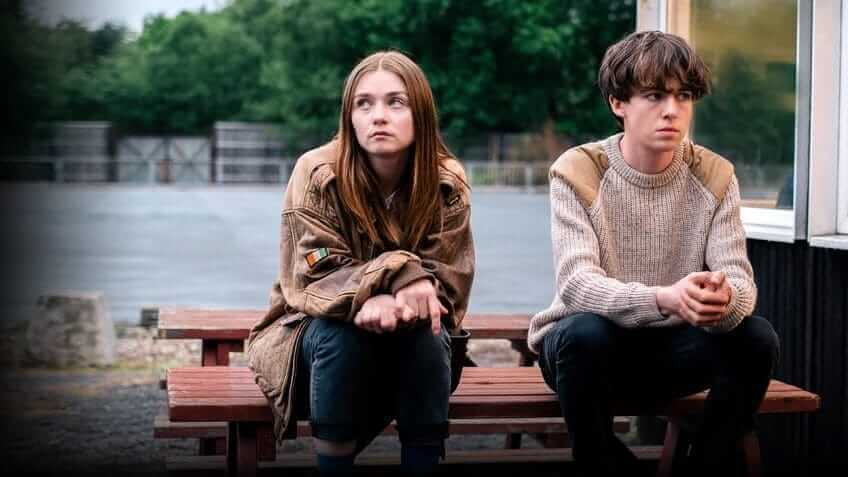 Will Netflix be renewing The End of the F***king World for a second season? The comedy series has broken new ground and has sprung onto Netflix with rave reviews. With only eight episodes, many will be wanting to know when season 2 of The End of the F***king World will come to Netflix. Let's take a look.
Although the show is cited as a Netflix Original, in actual fact the show is a co-production between Netflix and the British TV network, Channel 4. The pair has produced many titles before it, two of which have become full Netflix Originals these being Lovesick and Black Mirror. The pair has also outputted Crashing, Derek and also plan to bring out season 3 of Top Boy.
The brand new comedy arrived on Netflix globally on January 5th and told the story of a young psychopath who plots on killing a girl at his school but instead falls in love and goes on a road trip. It features two relatively known actors but this series will certainly give their career a massive boost.
Renewal Status for Season 2
Last updated: 01/06/2018
Official Renewal Status: Not yet renewed
As of the time of writing, no official confirmation has been given for the second season. Given the trailers reaction and early reviews for the show, it's going to be runaway success numbers wise for Netflix. The trouble will come with Channel 4. British networks are notorious for both producing new series in an annual turnaround and remain criminally tight-lipped regarding information.
We're expecting to hear about the renewal status in the next few months but we're confident saying it'll absolutely happen.
When will season 2 of End of the F***king World be on Netflix?
This, at the moment, is tied to the renewal status but given how successful the show has been, it's likely that Channel 4 will want to include the show in their fall/winter lineup again for 2018. In which case, you can expect the new season to air in the United Kingdom in October 2018 and we'll have to wait until January 2019 until it arrives on Netflix.
Full Netflix Original Status?
We should also consider the possibility that Netflix takes over the full production of the show like they did with Black Mirror, Derek and Lovesick. The benefits of this is that Netflix has free-reign to pump as much money into the project as possible, something that Channel 4 is possibly more restricted to. We envision this being the likely scenario if Channel 4 decides not to push ahead with season 2.
Do you want to see End of the F***king World come back for a second season? Let us know in the comments down below.