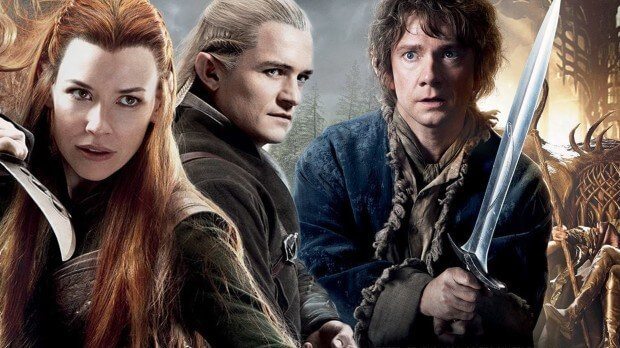 While there's always a summer drought when it comes to summer blockbusters hitting Netflix regions we're happy to announce that Netflix UK will be bucking that trend. The Hobbit : Desolation of Smaug will be hitting Netflix UK on August the 8th.
Prequel movies to the Lord of the Rings movies it tells the story of Bilbo Baggins a younger version of his Lord of the Rings self following his journey where he ultimately finds the one ring to rule them all. The books were published all the way back in 1937 which is over 80 years ago which is incredible to comprehend that the books and stories have stood the test of time.
While Netflix isn't streaming any of the Lord of the Rings movies in the regions we cover, most have had a dry spell of middle earth action on the streaming service unless you're in Mexico or some of the European regions. Netflix UK at around the same time last year added the first movie which was seemingly a move to promote the new movie which was about to hit the cinemas a few weeks later. The first movie, titled 'The Hobbit: An Unexpected Journey' which is still streaming and it's not quite obvious whether the second movie will be replacing the first on the UK streaming service.
So to get back to the point, The Hobbit: Desolation of Smaug is the second is in the trilogy and introduces us to the dragon and some other characters to reclaim Erebor from said dragon. Bilbo also still has possession of the ring which he 'stole' from Gollum in the latter stages of the first movie.
Critics were generally very positive about the movie such as Empire magazine who stated 'Middle-earth's got its mojo back.'
Have you watched any of The Hobbit movies and do you think they stack up against Lord of the Rings movies? We're still unsure on this one but we're happy that the new movie is coming to Netflix UK so quickly in around 8 days.